The University Writing Center

3MT Workshop
If you want to register for the 3MT workshop on Wednesday, 9/18, from 3-4 or Monday, 9/23, from 9-11, call the Writing Center at (512) 471-6222 to let us know!
come see us
---
We provide one-on-one consultations for student writers. Are you ready to become a stronger, more independent writer? Everyone is welcome here.
Click here to make an appointment!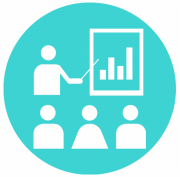 Presentations
Cross-disciplinary writing support for undergraduate writers + specialized pedagogical training
---
find us
We're located in the UT Learning Commons at Perry-Castañeda Library (PCL 2.330)
512-471-6222
The Perry-Castañeda Library, 101 E 21st St #2.330, Austin, TX 78705
---