UWC Writing groups provide support, encouragement, and accountability.
The UWC offers weekly writing groups led by our graduate consultants. These meetings include accountability check-ins for writers to set goals and reflect on personal writing habits and progress on a project, followed by a period of quiet sustained writing.
Writing groups are open to all graduate students currently enrolled at UT Austin. To stay up-to-date with our writing group offerings, follow us on Eventbrite or join the UWC Grad Services listserv!
About Writing Groups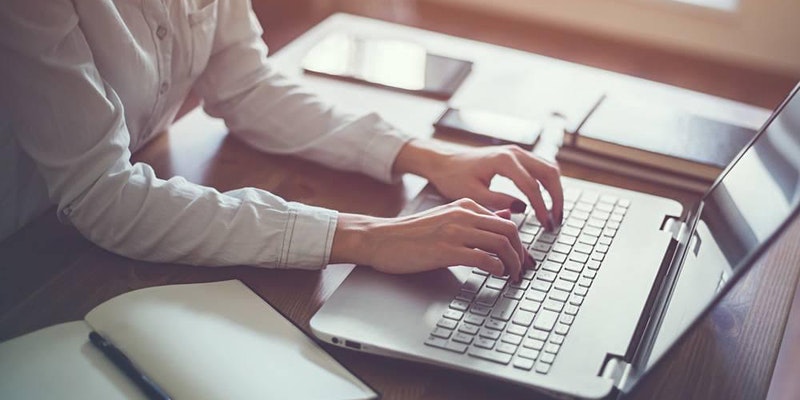 All writers must register for writing groups through the UWC Grad Services Eventbrite.
Currently, all writing groups are held over Zoom. Your writing group facilitator will schedule and host all writing group sessions.
Since the purpose of a writing group is to provide consistent support and accountability, writers are required to attend weekly meetings on time for the full duration.
Quiet Writing Groups
Quiet writing groups include a group check-in where writers set goals and intentions, provide updates on progress, and reflect on process.
Writing groups meet once a week for one to two hours for five consecutive weeks.
Intensive Writing Groups
Intensive writing groups meet two hours a day, Monday through Thursday for two-week periods throughout the summer semesters. These groups are optimized for grad students trying to make a lot of progress on a big writing project in a short amount of time.
Feedback Writing Groups
In addition to the quiet writing groups described above, UWC Grad Services offers feedback-based writing groups in the fall and spring semesters. These writing groups are geared towards graduate students who want feedback on specific kinds of writing projects, such as job market materials.
What grad students are saying about UWC writing groups
"The most helpful part of the writing group is having a supportive, friendly, but focused space to go once a week and get things done."
"Required writing time helps."
"The group helped me recognize how much writing I could get done in a short, focused period of time."
Start Your Own Writing Group
Our "Starting a Writing Group" handout will help you start your own sustained writing groups and peer review groups. You can use this guide to try writing together with peers in your department, with friends outside of academia, or even just one writing partner. While there's no one best way to run a writing group, our guide can get you started! You can also check out our "Starting a Writing Group" video guide for more help with planning your own writing groups!