Jackie Rhodes, Director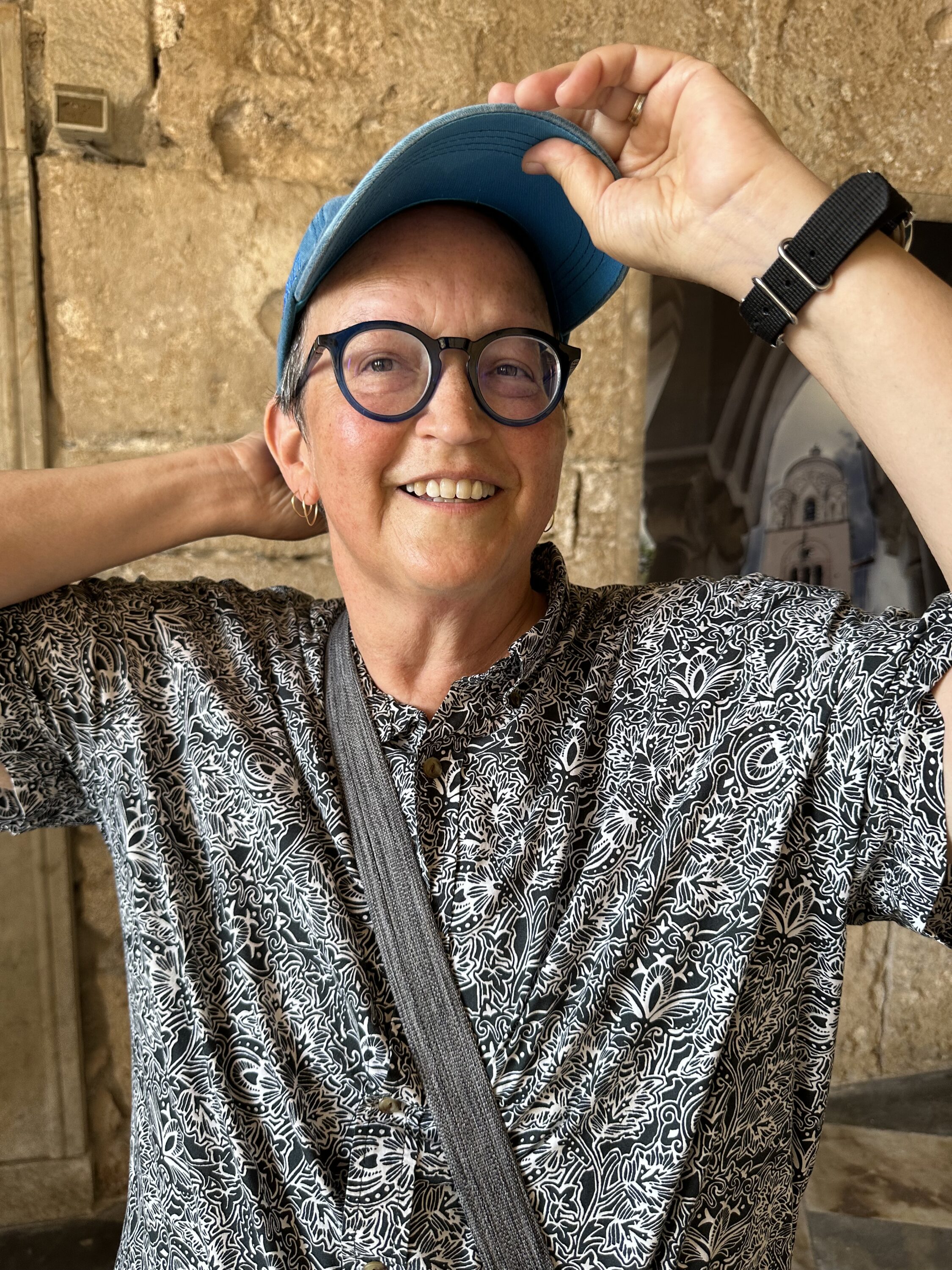 Jackie Rhodes studies the intersections of rhetoric, materiality, and technology, and has had her work published in journals such as College Composition & Communication, College English, Computers & Composition, enculturation, JAC, and Rhetoric Review. Her co-authored and co-edited books have won a number of awards, including the 2014 CCCC Outstanding Book Award (for On Multimodality) and the 2015 Computers & Composition Distinguished Book Award (for On Multimodality); the 2016 CCCC Lavender Rhetorics Award for Excellence in Queer Scholarship (forTechne); and others. In 2022, she was awarded (with frequent collaborator Jonathan Alexander) the CCCC Exemplar Award "for exemplifying the highest ideals of scholarship, teaching, and service to the profession." She is also a filmmaker; her documentary Once a Fury, which profiles the members of a 1970s lesbian separatist collective, is currently in streaming distribution. Over the course of her career, she has taught undergraduate and graduate courses in rhetorical theory and history, multimodal composition, writing pedagogy, and LGBTQ+ studies.
https://liberalarts.utexas.edu/news/rhetoric-and-writing-professor-jacqueline-rhodes-receives-2023-cccc-co-exemplar-award
Alice Batt, Assistant Director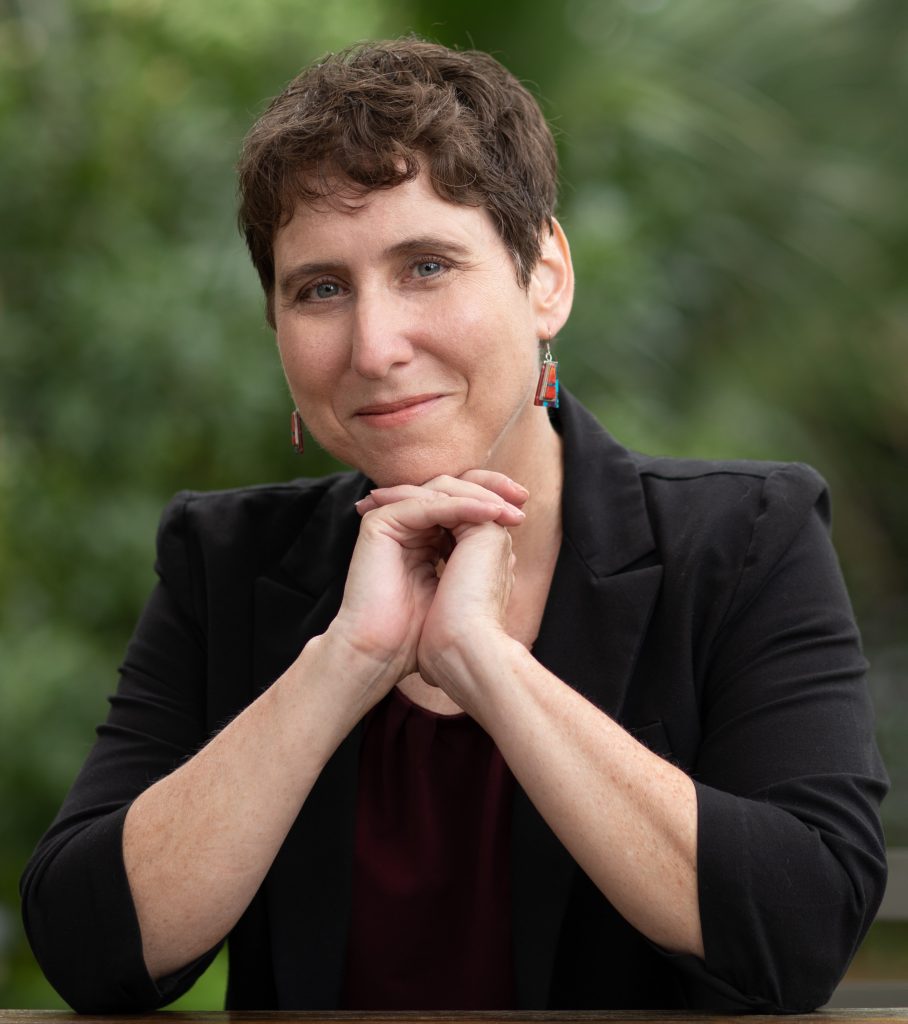 Alice Batt is a graduate of UT's English Department (MA, '91; Ph.D. '96), a former UWC consultant, and a long-time lecturer for the Department of Rhetoric & Writing. As assistant director Alice supervises the administrative staff and student staff, teaches RHE368C: Writing Center Internship, and represents the UWC to departments and units across UT. Her research interests include disability studies (particularly in relation to writing center work) and collaborations between libraries and writing centers. She is past president of the South Central Writing Centers Association, a frequent presenter at the International Writing Centers Association Conference, and the proud parent of two currently enrolled Longhorns.
Michele Solberg, Operations Manager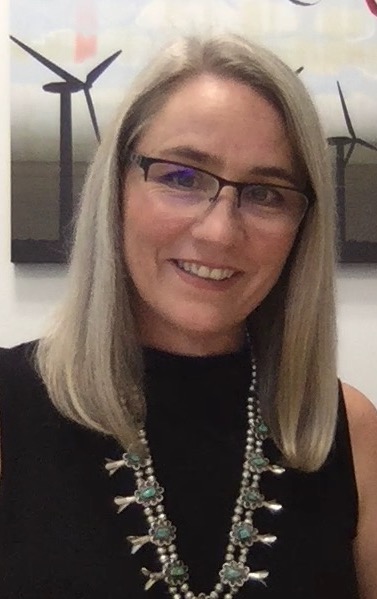 Michele Solberg handles all the business elements of the UWC – budgets, appointments, work schedules, and payroll. An accomplished singer-songwriter, Michele has produced 7 CDs, the latest of which is Harvest Time. She has received numerous honors from the Austin Music Awards (1992-1995), and a Nonny Award from Greenlights for Nonprofits (2007) for her production of Christopher House Songs (2006). She lives in South Austin with her daughter, husband, a cat named Steve, and a dog named Bo.
Emma Beard, Administrative Associate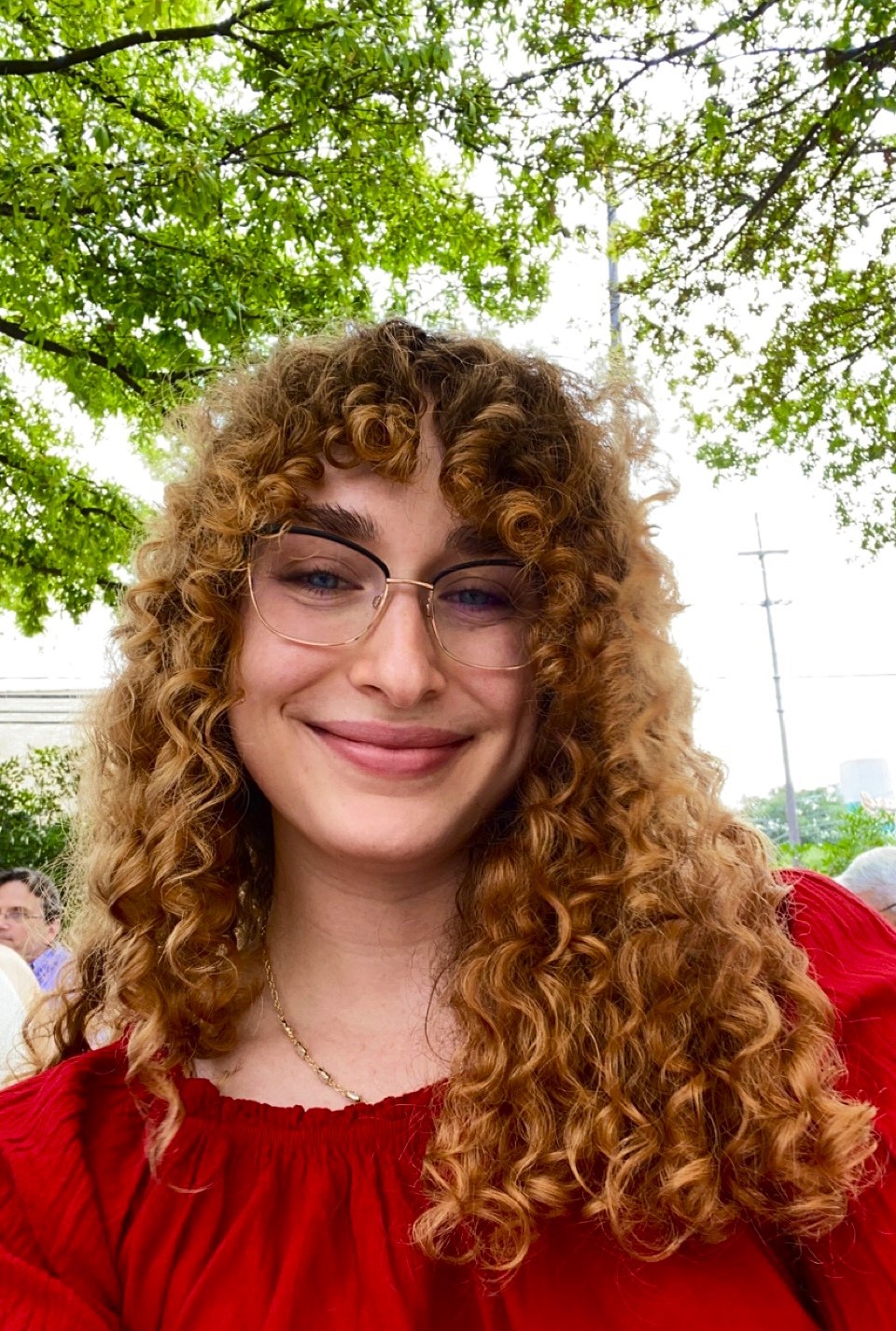 Emma Beard graduated in 2020 from UT with a Bachelor's in History, and recently earned her Masters in Public History from Texas State University. Her research focuses on memory studies, 20th century Texas history, and issues within archiving. Her Masters thesis examined roadside memorials, their regulation through agencies such as TxDOT, and how they can be preserved. Emma has had her work both exhibited and presented in the Texas State Alkek Library and at the Center for Southwest Studies, respectively. Outside of academics, Emma enjoys trying new recipes, reading any fantasy or science fiction she can get her hands on, and painting.
Kristin Gilger, Graduate Services Coordinator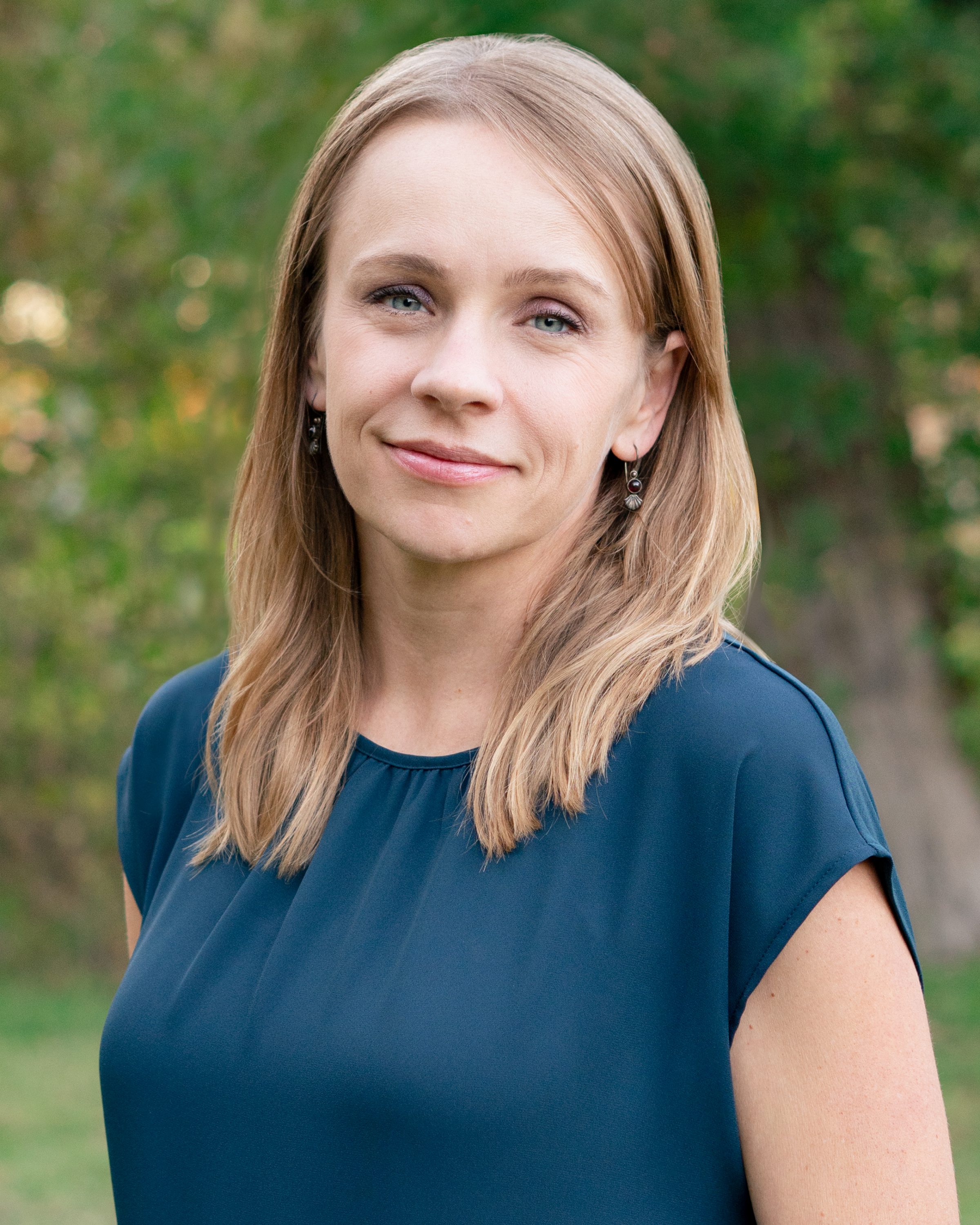 Kristin Gilger received her Ph.D. in English from the University of Virginia in 2014 and taught as a Lecturer at the University of Michigan, with appointments in the Comprehensive Studies Program, the New England Literature Program, and the Department of American Culture. As the Graduate Services Coordinator, Kristin plans all the graduate writing retreats, writing groups, and workshops, teaches the Dissertation Summer Boot Camp, and works on building a supportive writing community for graduate students across disciplines.
Listen to Kristin's interview with Sam Torres of the podcast TX512 where she talks about her work at the UWC and the personal and professional paths that brought her to this position.
Iana Robitaille, Assistant to Graduate Services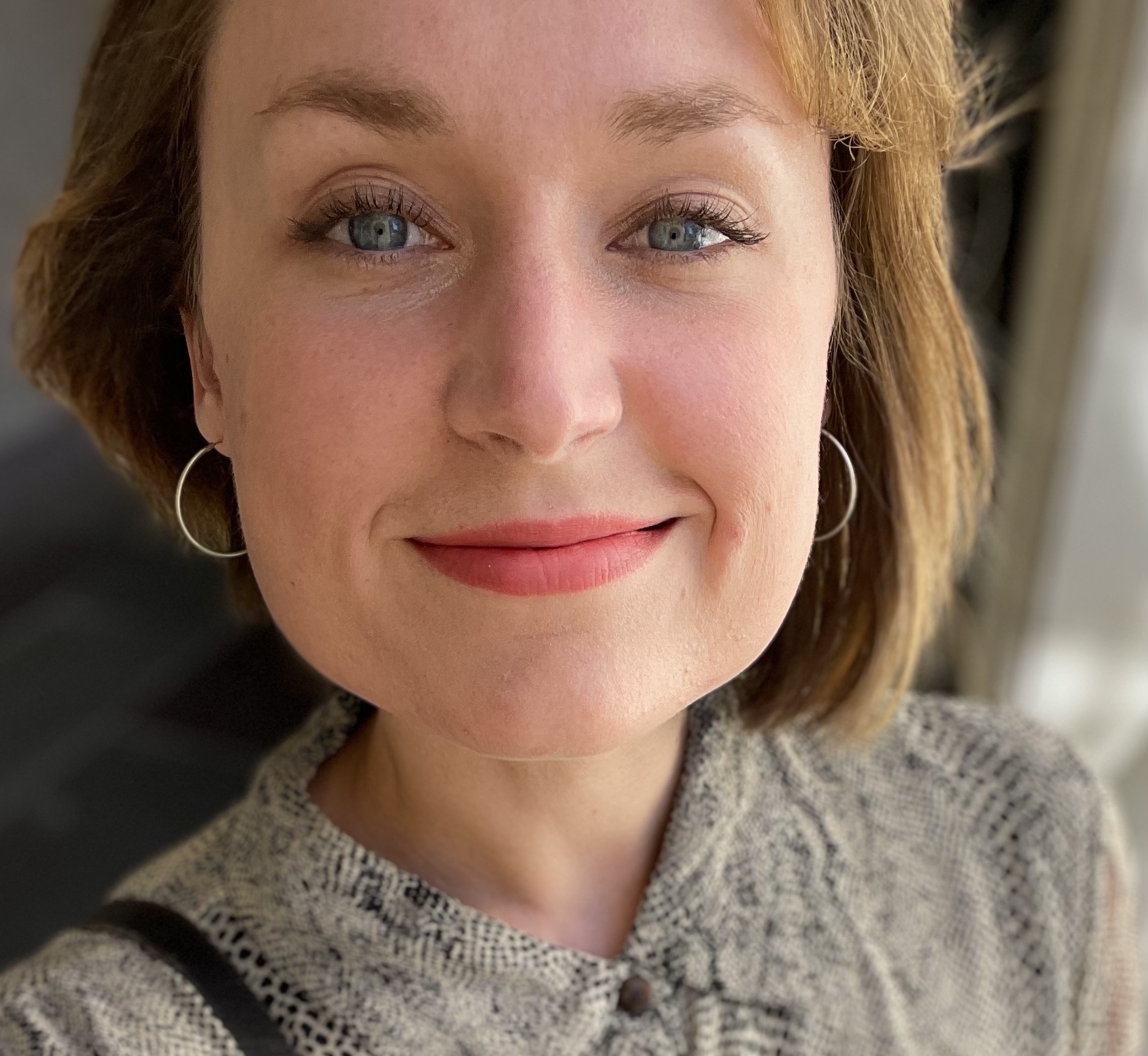 Iana Robitaille (she/her) is a PhD candidate in the Department of English, where her teaching and research focus on 20th- and 21st-century American literature, postcolonial theory and cultural studies, and histories of race, immigration, and citizenship in the US. She first began working in writing centers at Muhlenberg College, where she earned a BA in English and music in 2015. Her writing has appeared or is forthcoming in Studies in the Novel, Public Books, and Black Studies. In her free time, she enjoys running, cooking, and singing.
Abigail Burns, Assistant Program Coordinator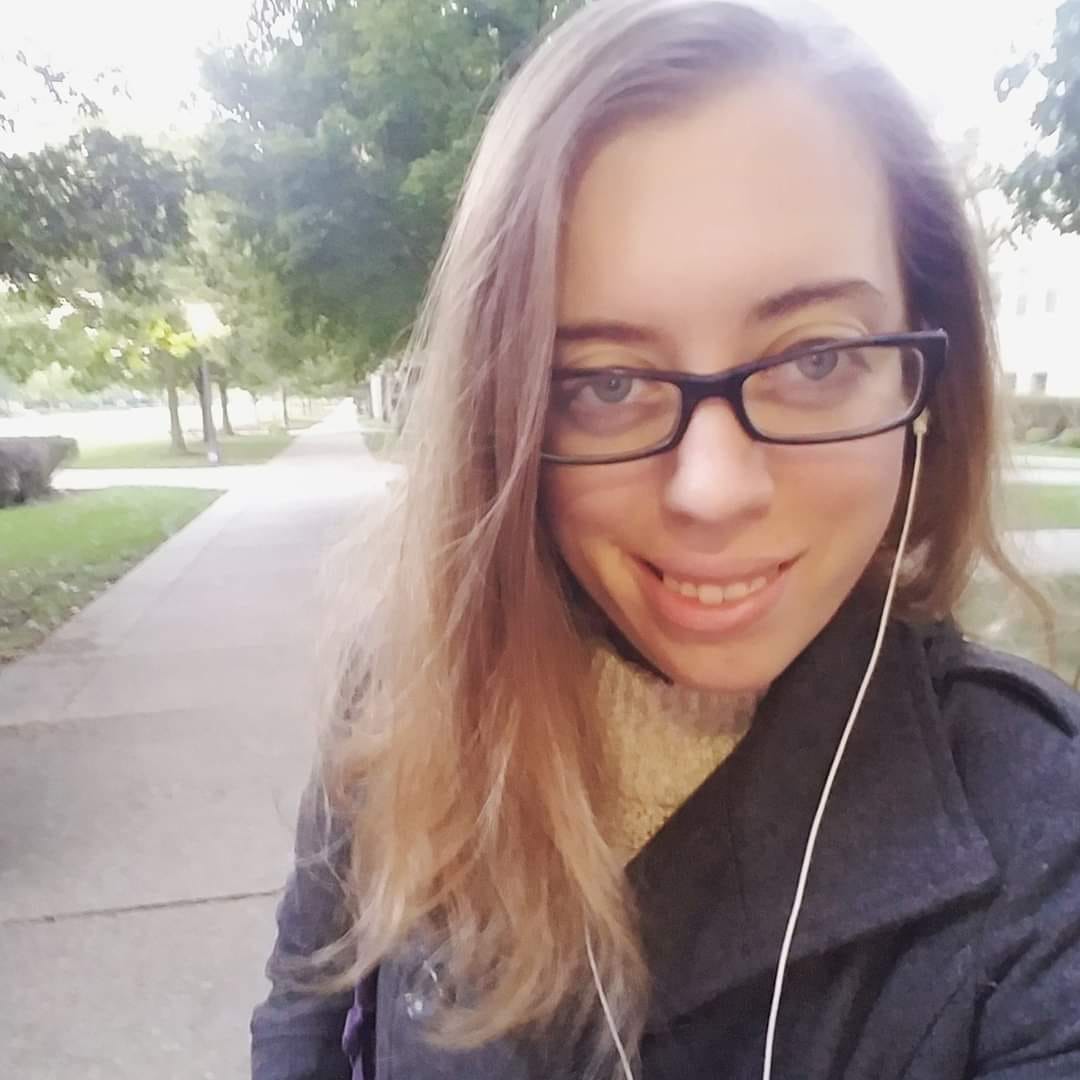 Abigail Burns (she/ they) is a PhD Student with the Department of Rhetoric & Writing where she studies rhetorics of social control through a feminist lens. In particular, she's interested in how systems of power maintain themselves against the transformative potential of liberatory politics and critique. Her research emerges from and is invested in (racial) rhetorical criticism, feminist theory, queer critique, critical whiteness studies, and creative writing. In her free time, she enjoys reading authors like Ocean Vuong, Carmen Maria Machado, and Lidia Yuknavitch.
Vanessa Lopez, Assistant Program Coordinator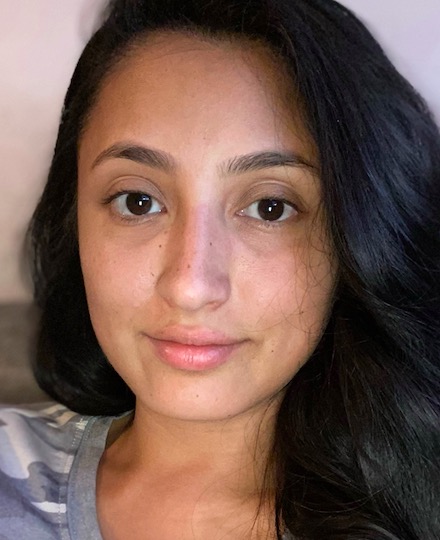 Vanessa López is a PhD student in Rhetoric and Writing. Her research links gender based violence, circulation studies and women of color feminisms. Before completing an MA at UT Austin, Vanessa earned a BA in English from California State University, Northridge, where she served as a supplemental writing instructor. In her free time, Vanessa enjoys cooking and hiking with her mini poodles, Milo and Rocky.
Torri Hart, Assistant Program Coordinator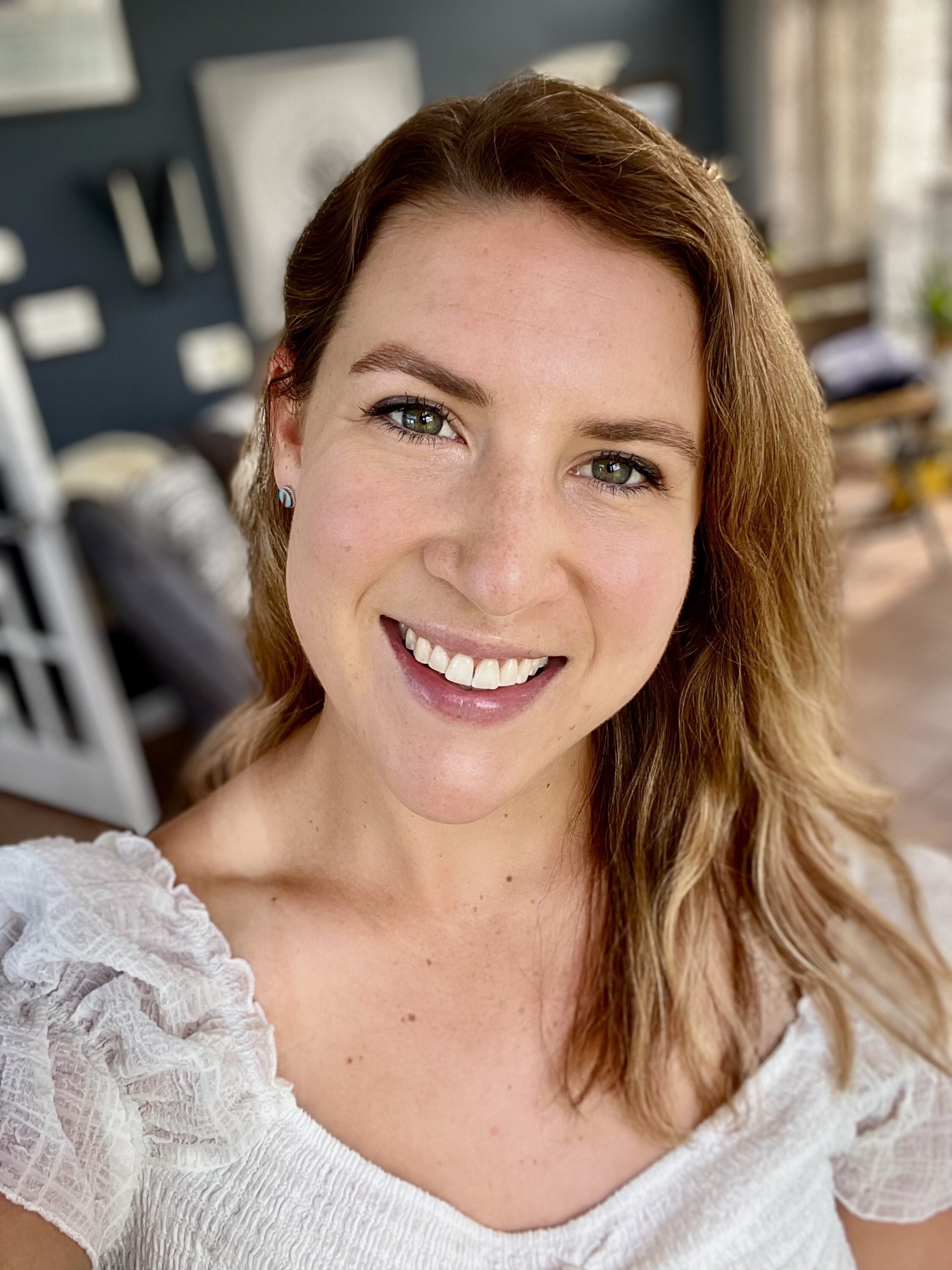 Torri Hart is a doctoral student in the Educational Policy and Planning program at The University of Texas at Austin (UT). She holds a Bachelor of Arts in English and Secondary Education from Radford University and a Master of Arts in Literature from George Mason University. Prior to her time at UT, she was an English teacher at the secondary level for six years, in addition to her time spent as a technical writer and communications analyst in the corporate and government sectors. Ultimately, her experience in her first year of teaching is what motivated her to continue her education to discover how she can support rural public schools.
Torri's research examines how rural school leaders utilize school-community ties to support students' post-secondary transition. Broadly, her research interests are rural public school contexts, rural school leadership, and successful, inclusive school leadership in rural contexts. Personally, Torri enjoys running, exploring the Hill Country with her pup (Nickel), and finding hidden restaurant gems throughout Austin.
Emma Conatser, Praxis Assistant Editor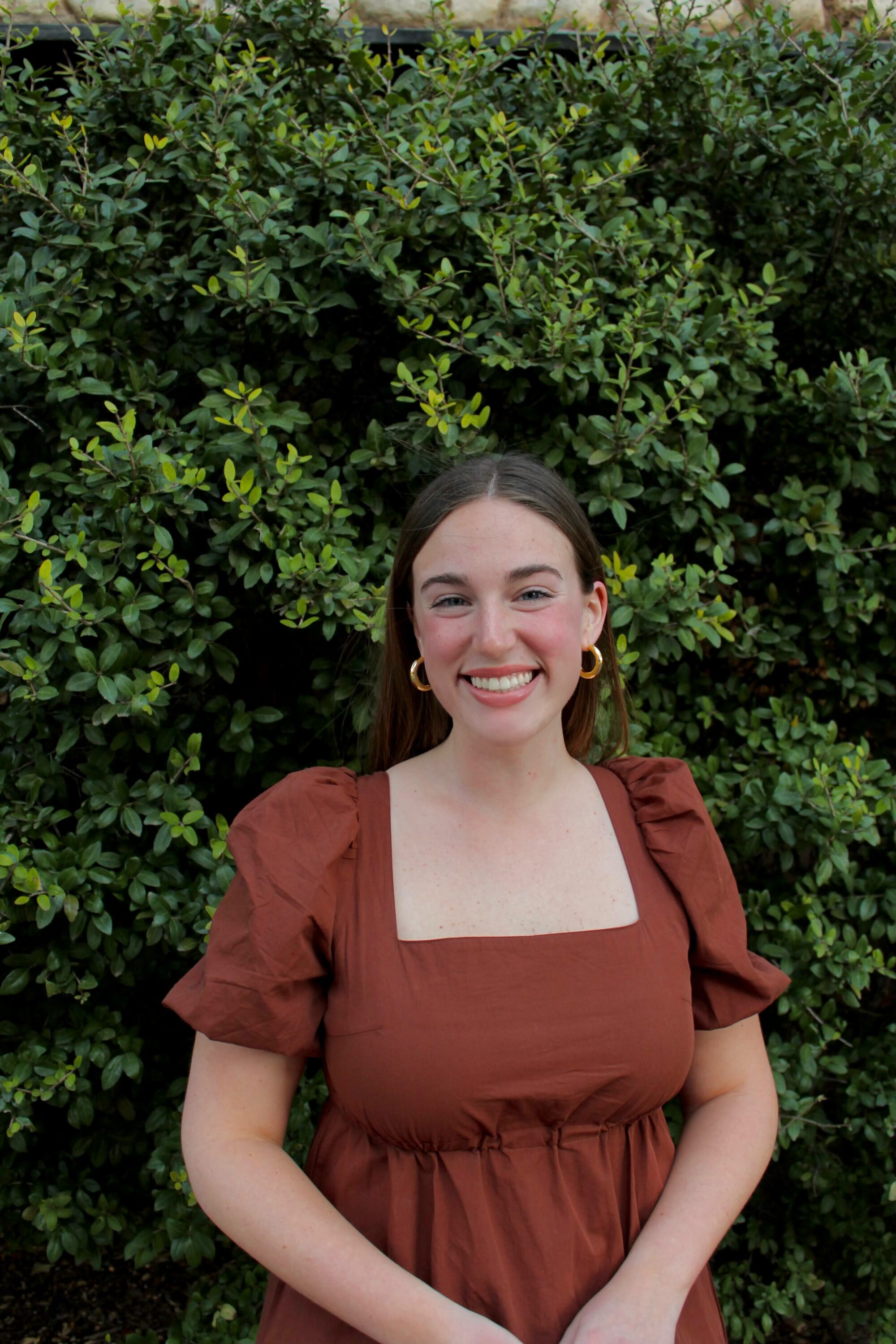 Emma Conatser graduated in 2022 with degrees in English and Music from Abilene Christian University. She is currently working on her MA in Media Studies in the Radio-Television-Film Department. Her research focuses on soundscapes in cinema, with a particular emphasis on sound and score as representation.
Emma enjoys examining historical conceptions of sound and genre and observing the way these conceptions are at play in visual and aural texts. Outside of her academic pursuits, she loves baking, solving the Wordle, and reading Cormac McCarthy.
Tristan Hanson, Praxis Assistant Editor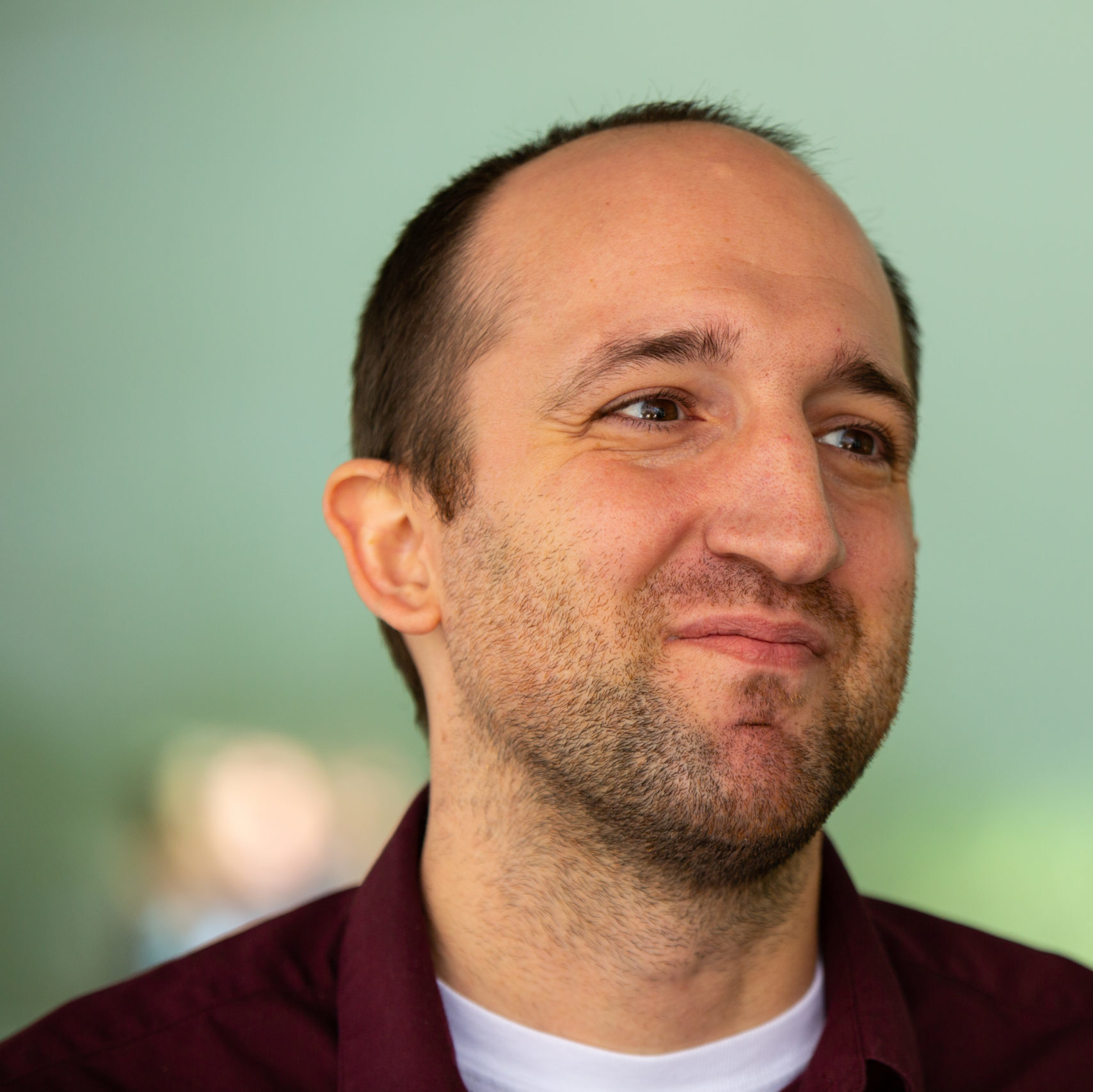 Tristan Hanson is a Rhetoric and Writing PhD candidate in the English department where he researches the rhetoricity of place and teaches course in visual and digital writing and rhetoric. He has previously worked as an Editorial Assistant for Rhetoric Society Quarterly (RSQ).
Autumn Reyes, Presentations Co-Coordinator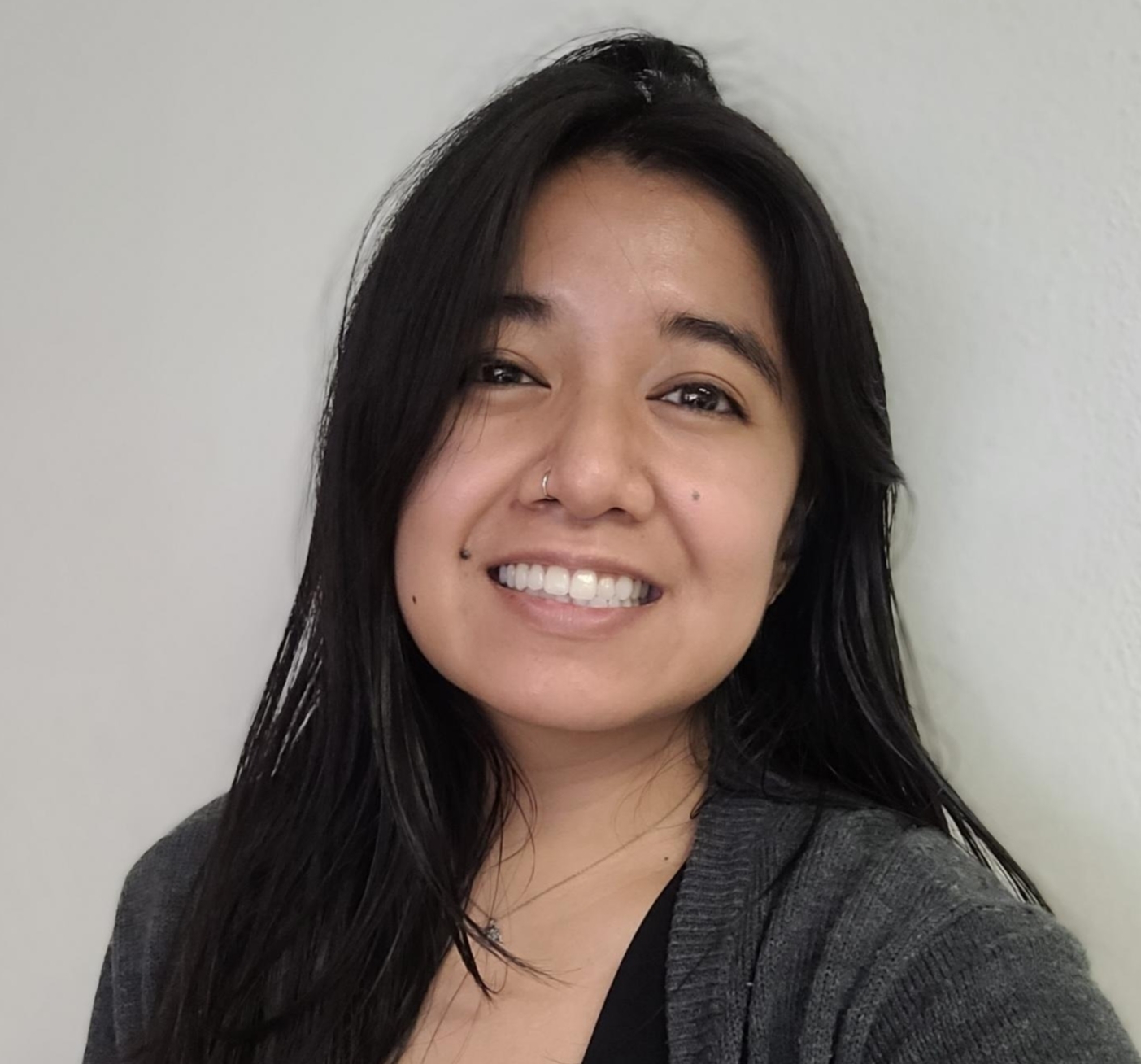 Autumn Reyes (she/they) is a PhD student in the Department of Rhetoric and Writing. Their research interests includes legal rhetoric, critical algorithm studies, critical race theory, and minority rights. Before coming to UT, Autumn received her BA and MA in English from San Diego State University. There, she co-published a collection through pacificREVEW, a west coast arts review journal through SDSUPress, taught for the Department of Rhetoric and Writing, and organized graduate student symposiums. In her free time, Autumn is either playing Tetris, going on adventures with her husband, or spoiling their two cats.
Trent Wintermeier, Presentations Co-Coordinator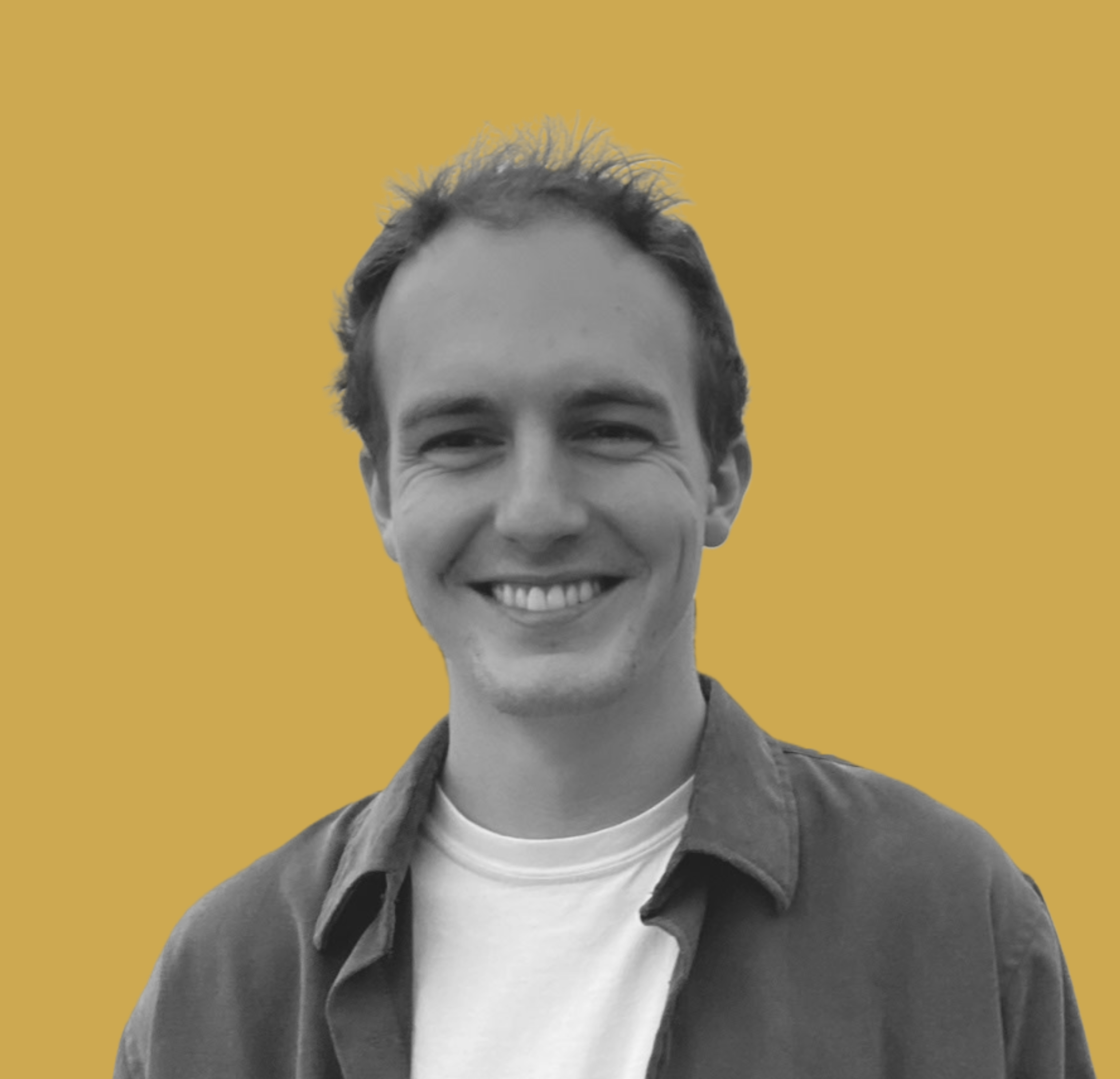 Trent Wintermeier is a PhD student in the Department of Rhetoric and Writing. He researches sound, noise, digital rhetorics, cultural rhetorics, and composition pedagogy. Currently, he is a research assistant for AVAnnotate, a software which allows users to create and publish digital annotations of audio artifacts. He also works as a facilitator for URAP, where he is making audio from the Gloria Anzaldúa archive more accessible and discoverable. His work can be found in Texas ScholarWorks, E3W Review of Books, and the forthcoming SpokenWeb Digital Anthology, a collection of annotated audiovisual artifacts which brings together archival materials across Canada.
Carly Montagnolo, Community Outreach Coordinator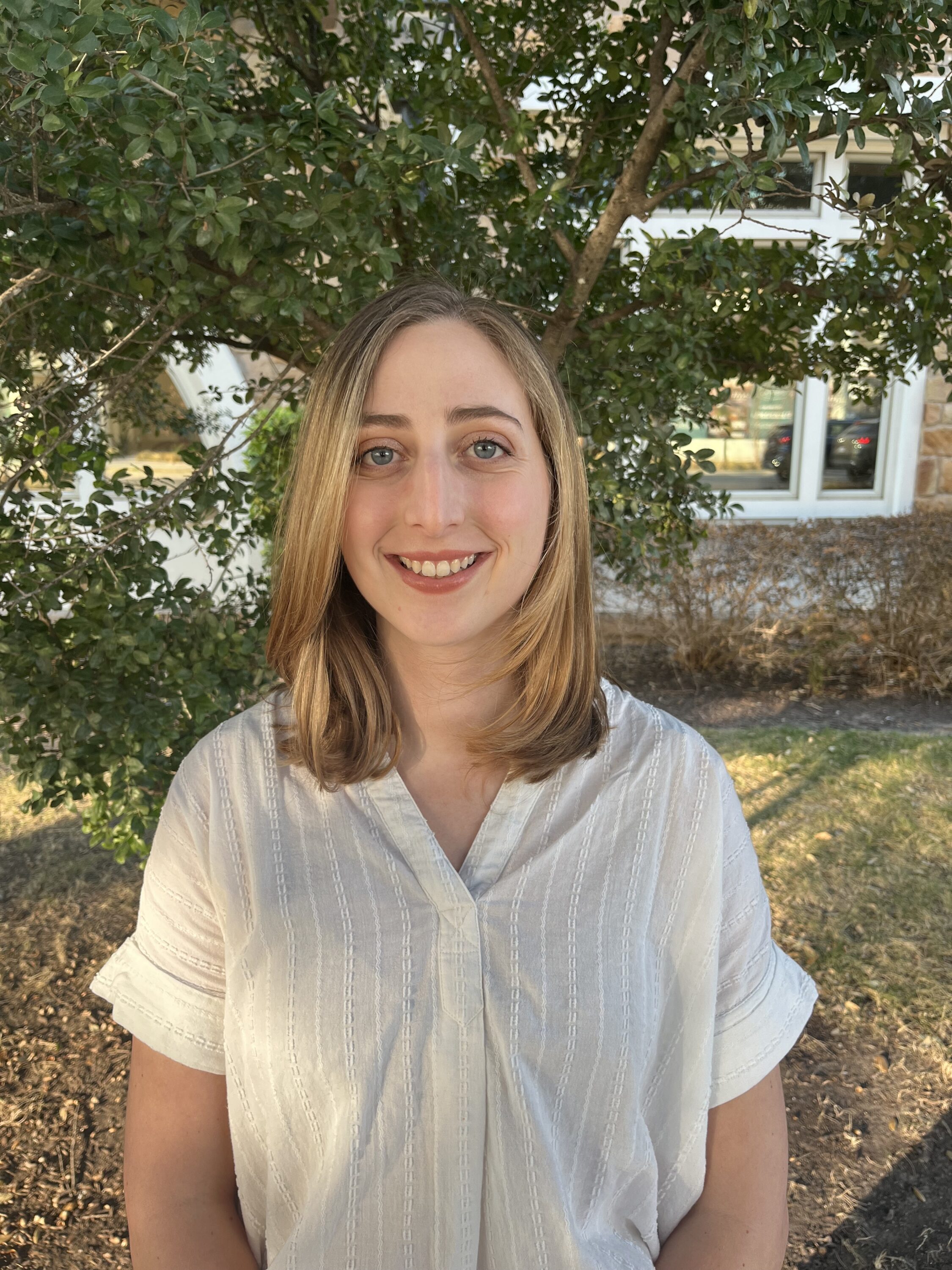 Carly Montagnolo is a PhD candidate in the Communication Studies Department. She has previously worked at the UWC as a consultant and an Assistant Program Coordinator. Outside of the UWC, she does quantitative research on language attitudes and message effects and works as a research assistant on grant-funded projects. Outside academia, Carly enjoys cooking, hand embroidery, and spending time with her cat, Fig.
Kaitlin Passafiume, Spanish Language Consultations Coordinator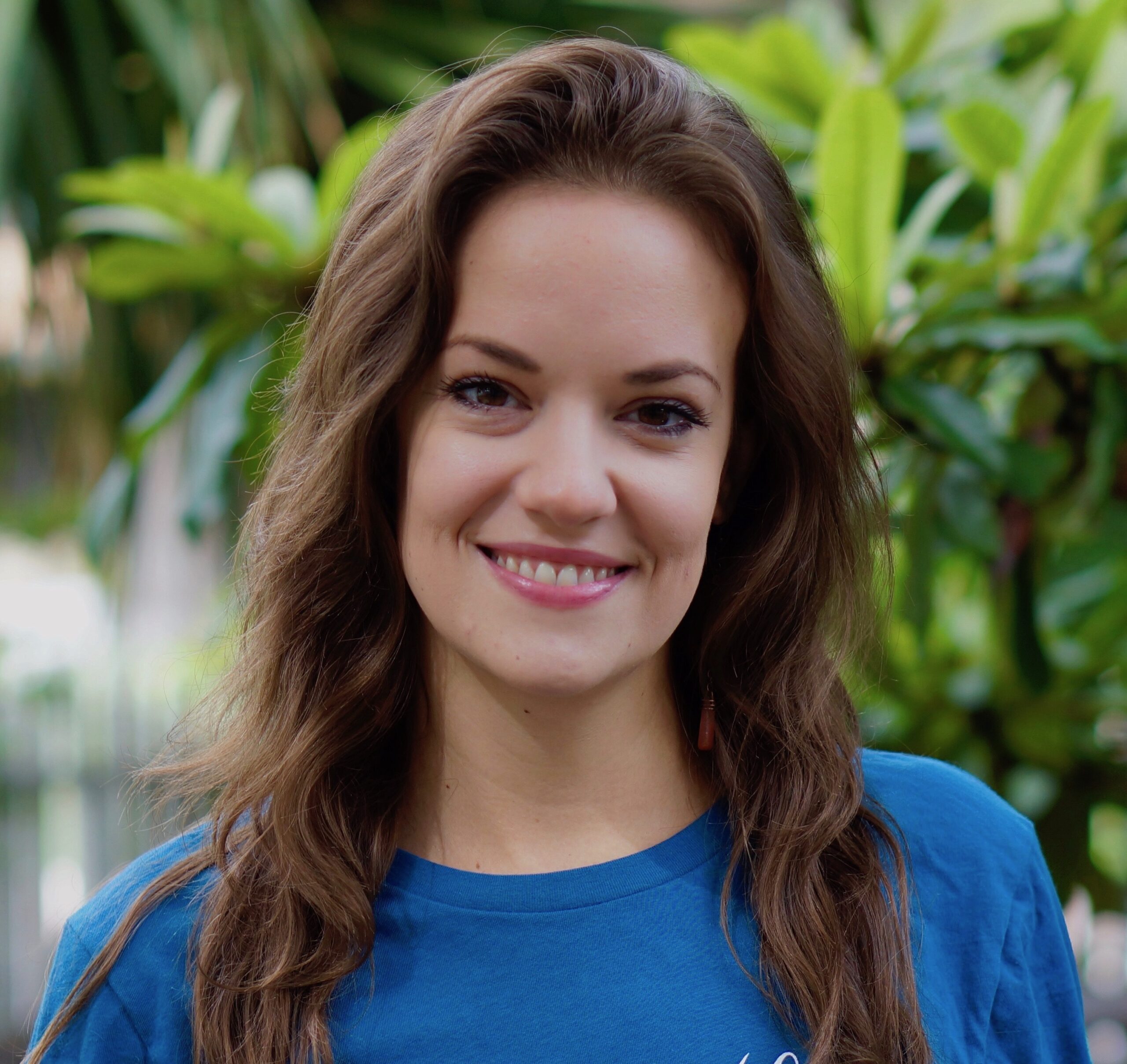 As Kaitlin begins her sixth year working with the UWC, she is excited to return to consulting after filling various administrative roles. Kaitlin has served as Diversity and Inclusion Coordinator, Praxis Co-Editor (two years), Spanish Consultation Leader, leader of collaborations with the first Ecuadorian writing center (Universidad de San Francisco), and peer-grad/undergrad consultant. As a late-stage PhD Candidate in Latin American Languages and Cultures, Kaitlin holds an MA from Auburn University in Iberian and Latin American Studies. She teaches courses in Spanish and Portuguese at UT, but in her spare time she can be found studying Mandarin, cooking, practicing yoga, or doing crossword puzzles.