If you need help, please chat with us below!
We will be monitoring this chat during our regular business hours: Monday-Thursday 10am-8pm, Friday 10am-4pm.
You can also text us at 512-488-1457.
---
If you have concerns about your experience at the UWC, we want to know. Please feel free to contact Jackie Rhodes, director of the UWC, or Diane Davis, chair of the Department of Rhetoric & Writing. Monique Pikus, Director of Diversity and Organizational Climate for CoLA, is also available to respond to diversity-related concerns.

Contact Jackie Rhodes
Contact Diane Davis
Contact Monique Pikus
Graduate Student Services
Presentations
Praxis
Hours
Monday – Thursday: 10am to 8pm
Friday: 10am to 4pm
–
SUMMER HOURS
Monday – Thursday: 10am to 5pm
Location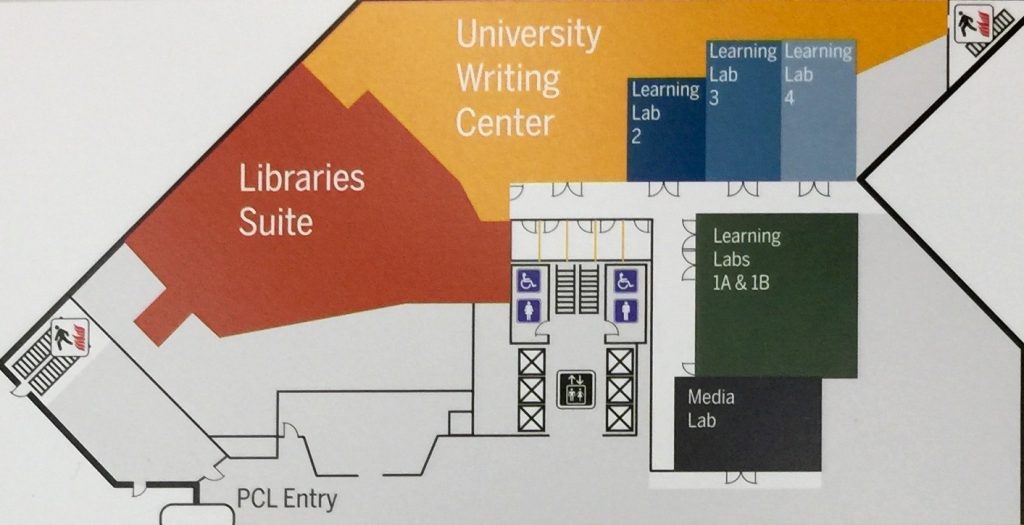 Land Acknowledgement
We would like to acknowledge that we are meeting on Indigenous land. Moreover, we would like to acknowledge and pay our respects to the Carrizo & Comecrudo, Coahuiltecan, Caddo, Tonkawa, Comanche, Lipan Apache, Alabama-Coushatta, Kickapoo, Tigua Pueblo, and all the American Indian and Indigenous Peoples and communities who have been or have become a part of these lands and territories in Texas, here on Turtle Island.