Trish Roberts-Miller, Director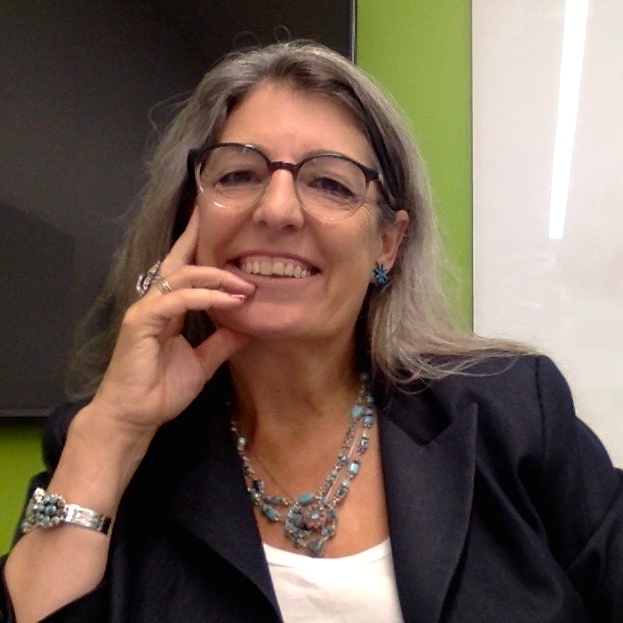 Trish Roberts-Miller is a Professor in the Department of Rhetoric and Writing. Her area of specialization is train wrecks in public deliberation. She directed the composition programs at University of North Carolina-Greensboro and University of Missouri-Columbia, and has been Director of the UWC since 2014. Author of Voices in the Wilderness: The Paradox of the Puritan Public Sphere (U of Alabama 1999); Deliberate Conflict: Argument, Political Theory, and Composition Classes (SIUP 2004); Fanatical Schemes: Proslavery Rhetoric and the Tragedy of Consensus (U of Alabama 2009); Demagoguery and Democracy (The Experiment 2017); and various other projects in progress, she is a much more cheerful person than her areas of research might suggest.
Alice Batt, Assistant Director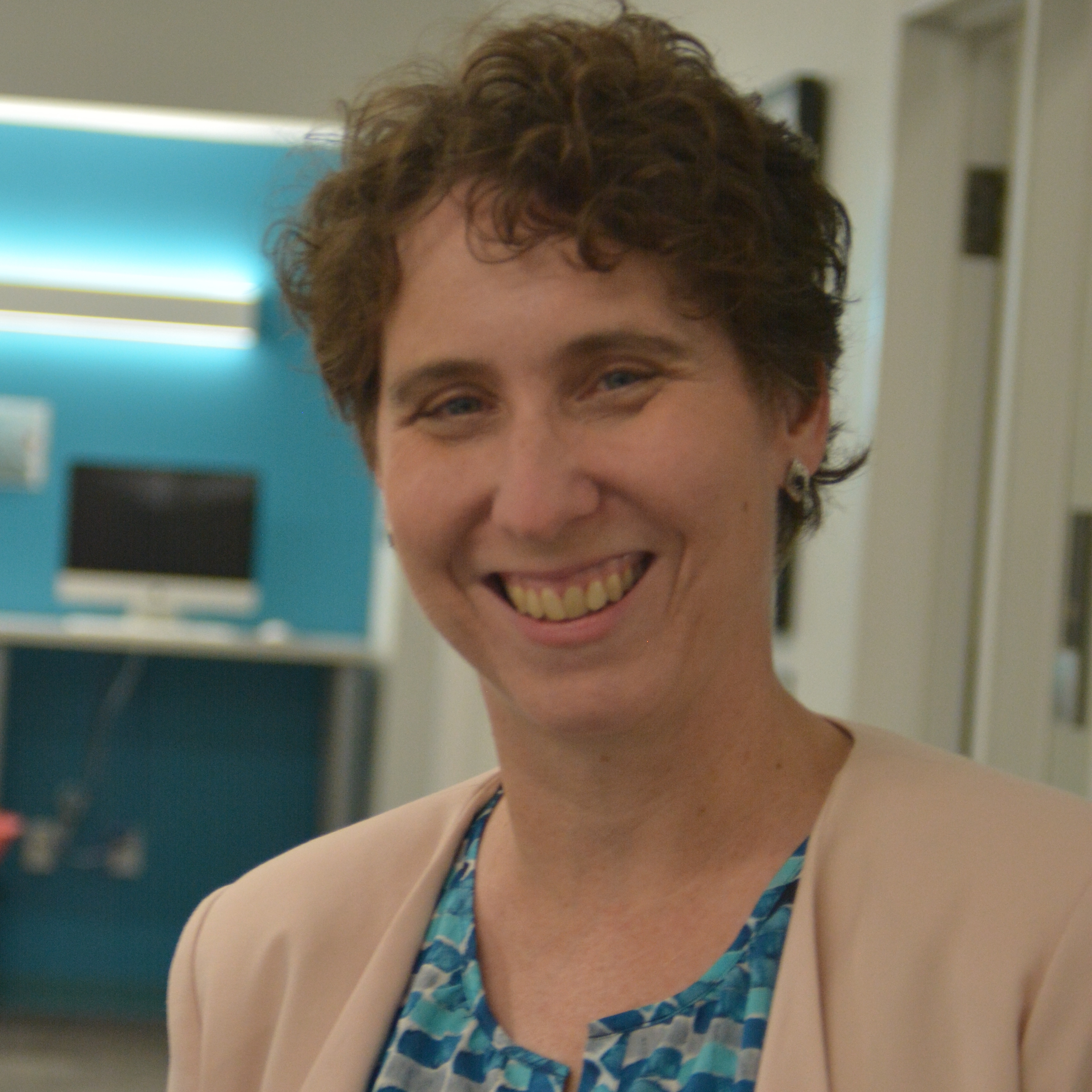 Alice Batt is a graduate of UT's English Department (MA, '91; Ph.D. '96), a former UWC consultant, and a long-time lecturer for the Department of Rhetoric & Writing. She supervises interns, consultants, and graduate administrators. Her research interests include collaborations between libraries and writing centers and (dis)abilities in the writing center. Alice currently serves as president of the South Central Writing Centers Association and teaches RHE368C: Writing Center Internship.
Michele Solberg, Operations Manager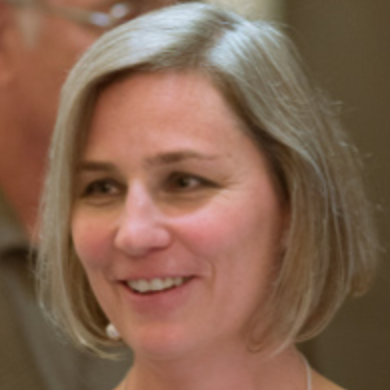 Michele Solberg handles all the business elements of the UWC – budgets, appointments, work schedules, and payroll. An accomplished singer-songwriter, Michele has produced 7 CDs, the latest of which is Harvest Time. She has received numerous honors from the Austin Music Awards (1992-1995), and a Nonny Award from Greenlights for Nonprofits (2007) for her production of Christopher House Songs (2006), which raised over $54,000 for Hospice Austin's Christopher House.
Vicente Lozano, Systems Administrator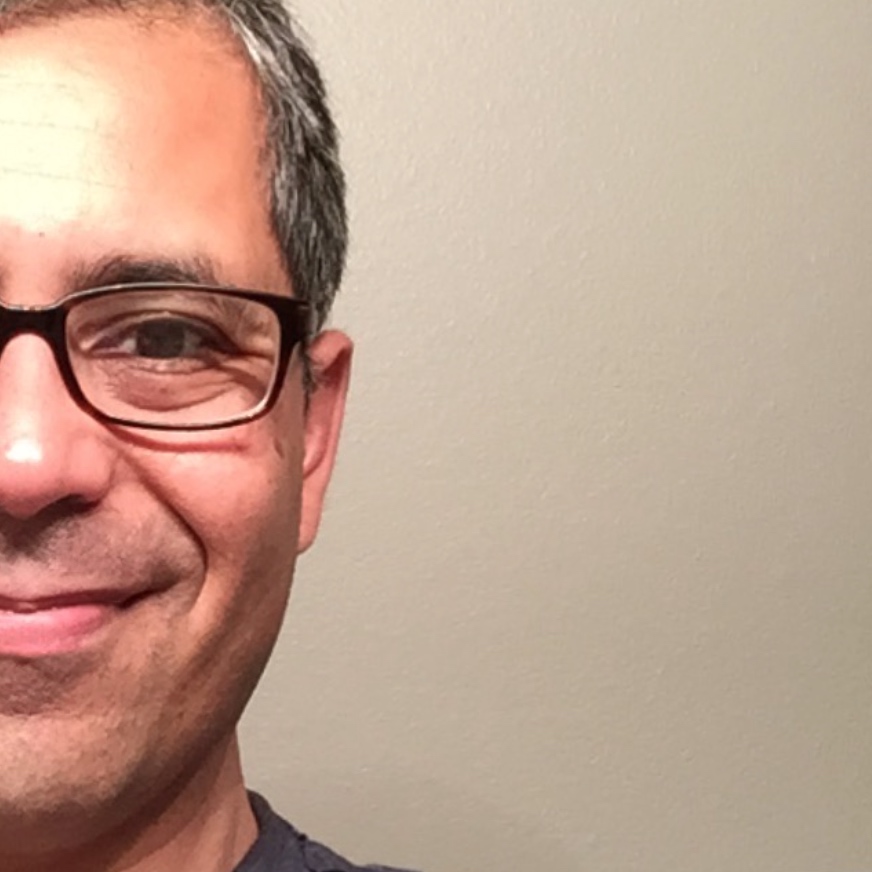 Vicente Lozano is the recipient of a postgraduate fellowship from the Michener Center for Writers, and has also participated in Macondo, Sandra Cisneros' socially engaged writing for the Latina/o community. He received a Dobie-Paisano Fellowship from The Texas Institute of Letters in 2007, and has received several artist grants from The Vermont Studio Center. Vince has worked as a librarian, a teacher, an archivist, and a systems administrator. For the past ten years he has kept UWC computers from crashing and looked for ways to streamline its processes. He enjoys helping writers clarify technology so that it serves them. His current professional interest is in data analytics. For the past two years, he has managed students in learning data analytics, and has built a portfolio of over one hundred online visualizations that have helped the UWC manage a large staff.
Rachel Tarrant, Administrative Assistant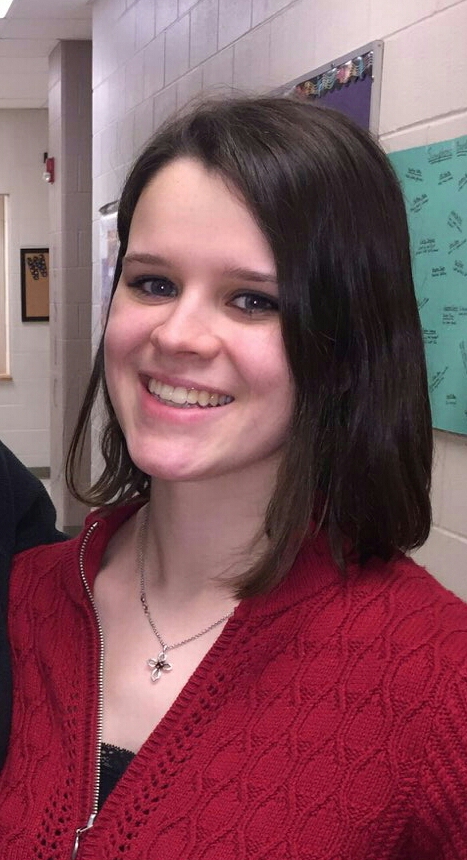 Rachel Tarrant graduated from UT in 2018 with a BSA in Biology, along with a certificate in Computer Science and another certificate in Evidence and Inquiry through the Polymathic Scholars Honors Program. During her undergrad, she worked at the UWC for 3 years as a peer consultant, Course Specialist Consultant, front desk employee, UWC presenter, and Data Team member. She loved the UWC so much that she came right back after graduating! As the Administrative Assistant, she keeps up with the daily details of running the UWC. Although her primary responsibility is to the front desk, she strives to be a helpful resource to all who work for and use the services of the UWC.
Kristin Gilger, Graduate Services Coordinator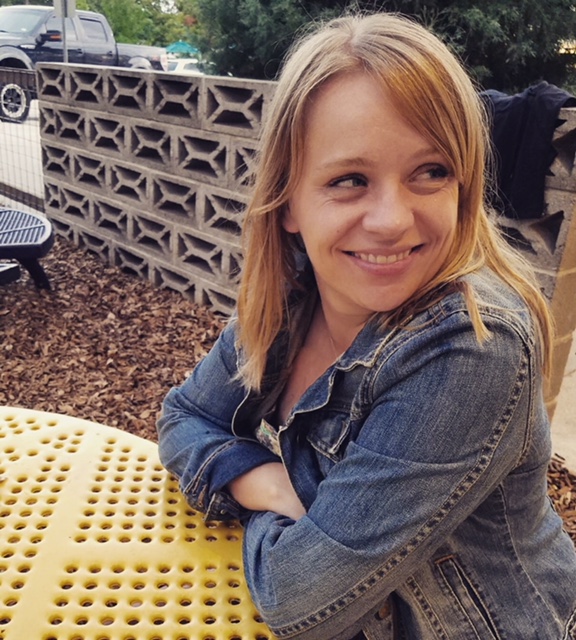 Kristin Gilger received her Ph.D. in English from the University of Virginia in 2014 and taught as a Lecturer at the University of Michigan, with appointments in the Comprehensive Studies Program, the New England Literature Program, and the Department of American Culture. She recently returned to UT, where she completed her undergraduate degree in English. As the new, full-time Graduate Services Coordinator, she is excited about helping graduate students manage and make progress on a variety of academic and professional writing projects and to building a supportive writing community across disciplines.
Jamie Garner, Assistant Program Coordinator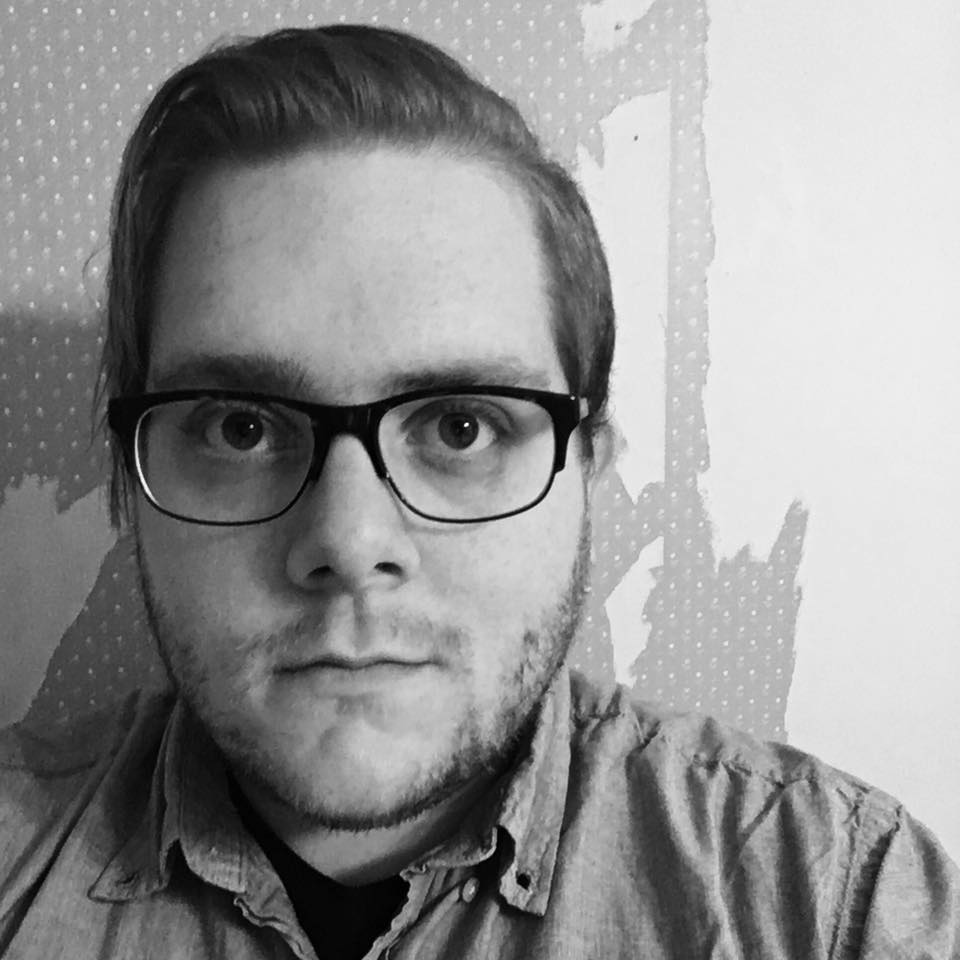 Jamie Garner is a doctoral candidate in the department of Rhetoric and Writing whose work focuses on toleration and liberty of conscience during the English Civil Wars of 1642-1651, with an especial interest in radical political and theological writings. Jamie has worked in writing centers since he was an undergraduate at Augusta University, and then again while studying for his MA at the University of Georgia. He was previously an editor of Praxis and is currently an Assistant Program Coordinator.
John Fry, Assistant Program Coordinator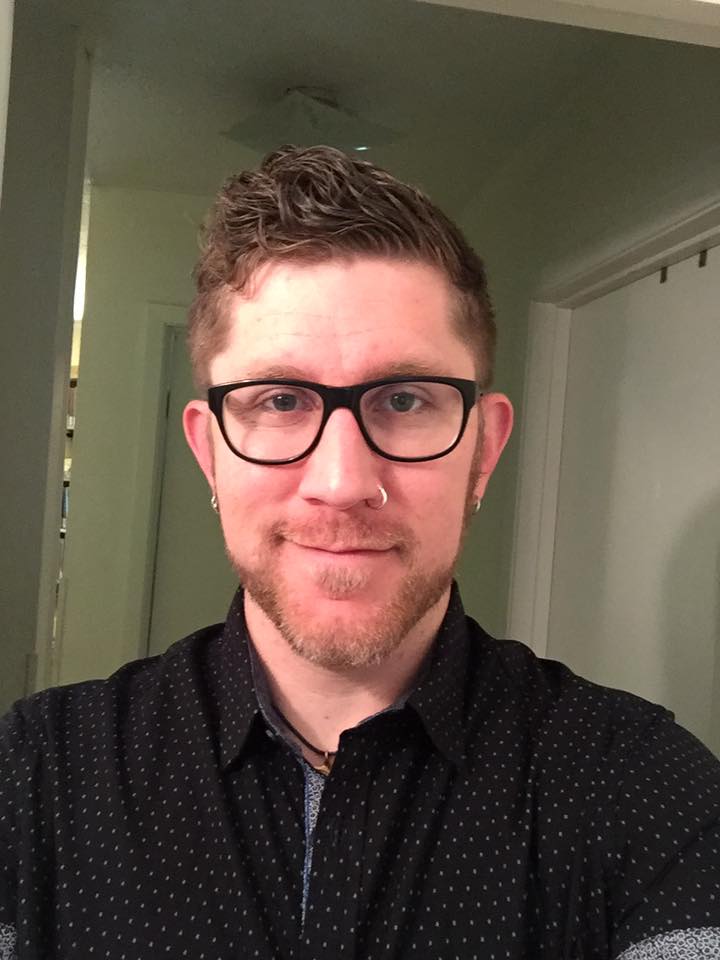 A doctoral candidate in the department of English, John is a medievalist who studies the literatures and devotional cultures of 14th and 15th century England with particular emphases on Chaucer and the history of Chaucer criticism. His dissertation focuses on Chaucer's experimental use of the saint's life genre in the Canterbury Tales, the degree to which that experimentation has been avoided in literary history, and the image of "Father Chaucer" that history has constructed. John's other research interests include literary and critical theory (especially queer theory, affect theory, and psychoanalysis), contemporary poetry and poetics, queer studies, and Chicanx literature. He's presented papers at the biennial congress of the New Chaucer Society, the International Congress on Medieval Studies in Kalamazoo, Michigan, and the annual conference of the South Central Modern Language Association. He also holds an M.F.A. in Creative Writing from Texas State University-San Marcos and has published poetry and lyric essays in a variety of literary journals and anthologies, most recently in Imaniman: Poets Writing in the Anzaldúan Borderlands (San Francisco: Aunt Lute, 2016). At UT he's taught Rhetoric and Composition (RHE 306), Reading Poetry (E 314L), and Mexican American Literature and Culture (E 314V). He began working as a consultant in the UWC in 2014, has been the editor of Praxis's blog AXIS, and joined the administrative team as an APC in 2017. He's originally from South Texas.
Emily Harring, Assistant Program Coordinator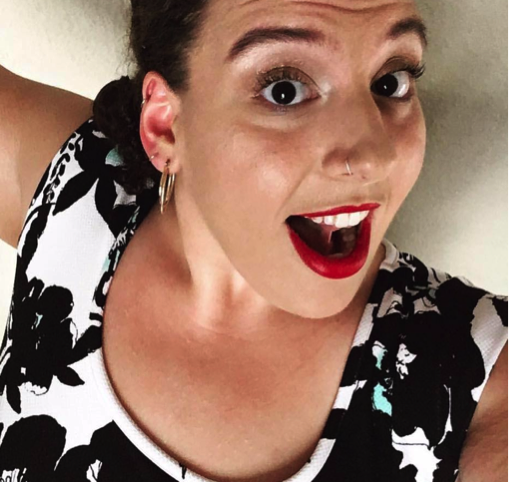 Emily Harring is a PhD candidate in the English Department. She studies Afro-Caribbean folklore––particularly, how contemporary Jamaican and Haitian works represent colonial trauma through folkloric figures. Outside of her scholarship, she has a lifelong love of the horror genre, and has seen a truly exorbitant amount of horror films. Spotted in the wilds of campus, she can be seen drinking coffee and reading, working out, or eating breakfast tacos.
Sarah Riddick, Praxis Managing Editor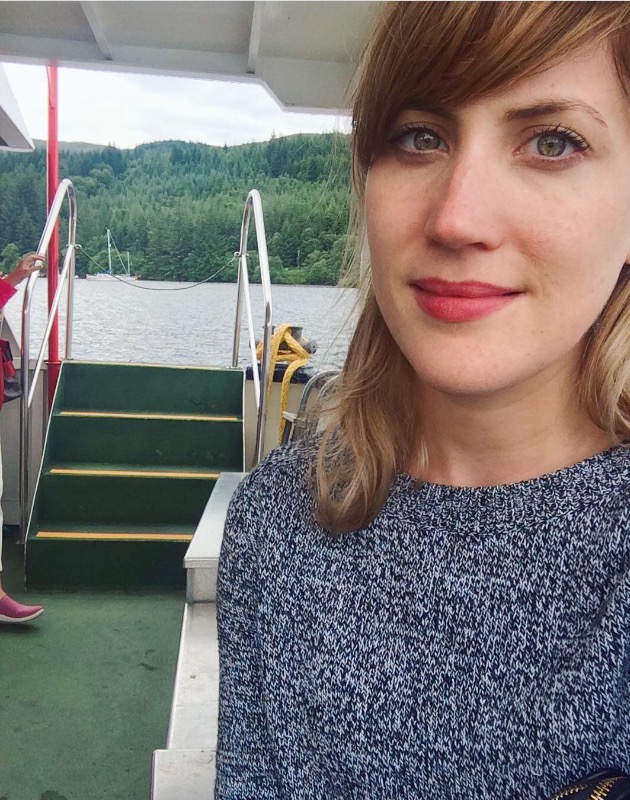 Sarah Riddick is a doctoral candidate in the Department of Rhetoric & Writing whose work explores the relationship between classical rhetorical theory, digital rhetoric, and popular culture. Having completed her tenure as Assistant Director of Lower-Division Writing, Sarah is returning to the undergraduate classroom this year to teach two courses that she designed: Writing in Digital Environments and Rhetoric of Freaks and Geeks. In the University Writing Center, Sarah has worked as an undergraduate writing consultant and now serves as Managing Editor of Praxis: A Writing Center Journal and its blog counterpart, Axis. Prior to her time at UT Austin, Sarah earned concurrent bachelor's degrees in English and Spanish and a minor in creative writing from the Honors College at Virginia Commonwealth University, as well as a master's degree in comparative literature at University College London.
Tristin Hooker, Praxis Managing Editor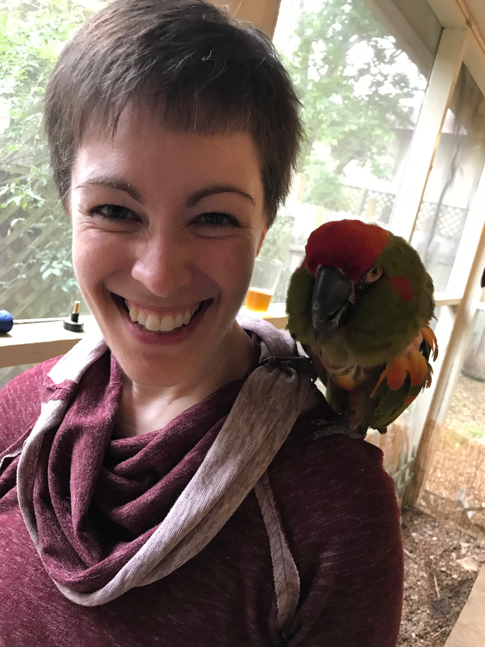 Tristin is a doctoral student in the Department of Rhetoric and Writing, where she is also an Assistant Instructor. Before coming to UT, she was the first writing center director and disability support counselor at the Table Rock Campus of Ozarks Technical Community College. She's been teaching English, Writing, Composition, and Rhetoric nearly all of her adult life. Talk to her if you've got an idea for an Axis blog post related to your work at the UWC! She spends her spare time birding, practicing yoga, and talking about professional wrestling. She's also lucky enough to live with two corgi puppies, and she'll be happy to show them off.
Jazmine Wells, Presentations Coordinator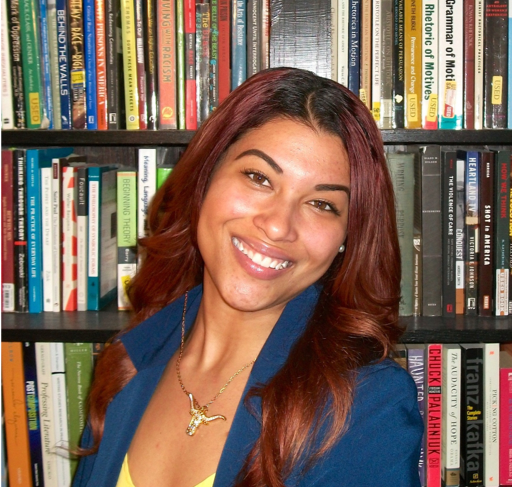 JWells is a PhD Candidate in the Department of Rhetoric and Writing. Her research investigates how incarcerated mothers use writing to (re)construct identities, resist normativity, and perform motherhood while behind bars. In her free time, she sews, exercises, and reads whatever books Rhiannon suggests. She also loves reptiles, especially lizards.
Christina Blanca Notman, Presentations Coordinator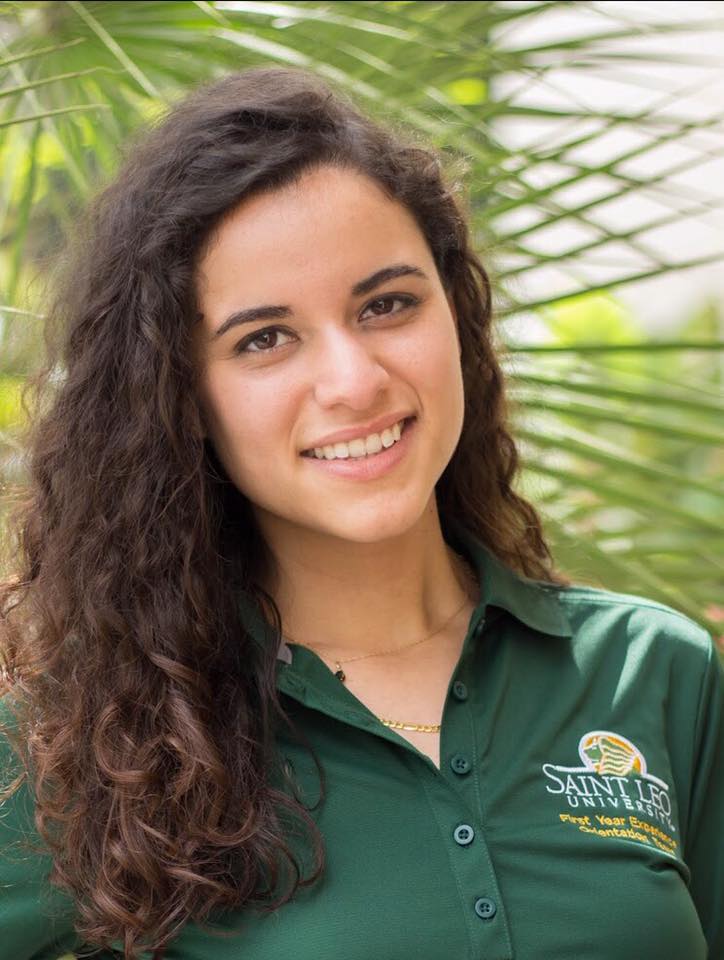 Christina Blanca is a master's student in the Department of Bilingual Bicultural Education. Before attending the University of Texas, she received a Bachelor of Arts degree in Elementary Education with a minor in Spanish at Saint Leo University in Saint Leo, Florida. She has worked as a student mentor for both middle school and college aged students, and currently teaches English as a Second Language online to students in China. She spends her spare time reading about Puerto Rican history, watching Netflix, and writing letters home to her family in Florida.