Our goal is to help all UT students grow as writers. Accommodations are available to all students who have a letter from Services for Students with Disabilities or Student Emergency Services. Please upload your letter here so we will know you are eligible to receive accommodations. The letter can be the same one you give to your professors. It will be kept secure in our Qualtrics system.
---
Making Appointments
To make an appointment with accommodations, call us at 512-471-6222, or email us at uwc@utexas.edu. When you call or email, please let us know what accommodations you require. You will also need to upload an accommodation letter in order to use certain accommodations.
---
Online Consultations
NEW THIS FALL: Any student with a letter from SSD or SES is eligible to meet with a consultant online. When you request an online consultation, we will enroll you in our UWC Canvas site, where you can use the conference function to meet your consultant. Because online consultations take time to set up, they must be requested 3 business days in advance.
Extended Appointments
If you receive extended time on exams, you also qualify for extended time on consultations. We can provide you 2 back-to-back, 45-minute appointments. You and your consultant can take a short break between them.
Reduced Distraction Rooms
We have a limited number of reduced distraction rooms. If you would like to use one, please let our front desk know when you arrive. We will do our best to accommodate your request.
---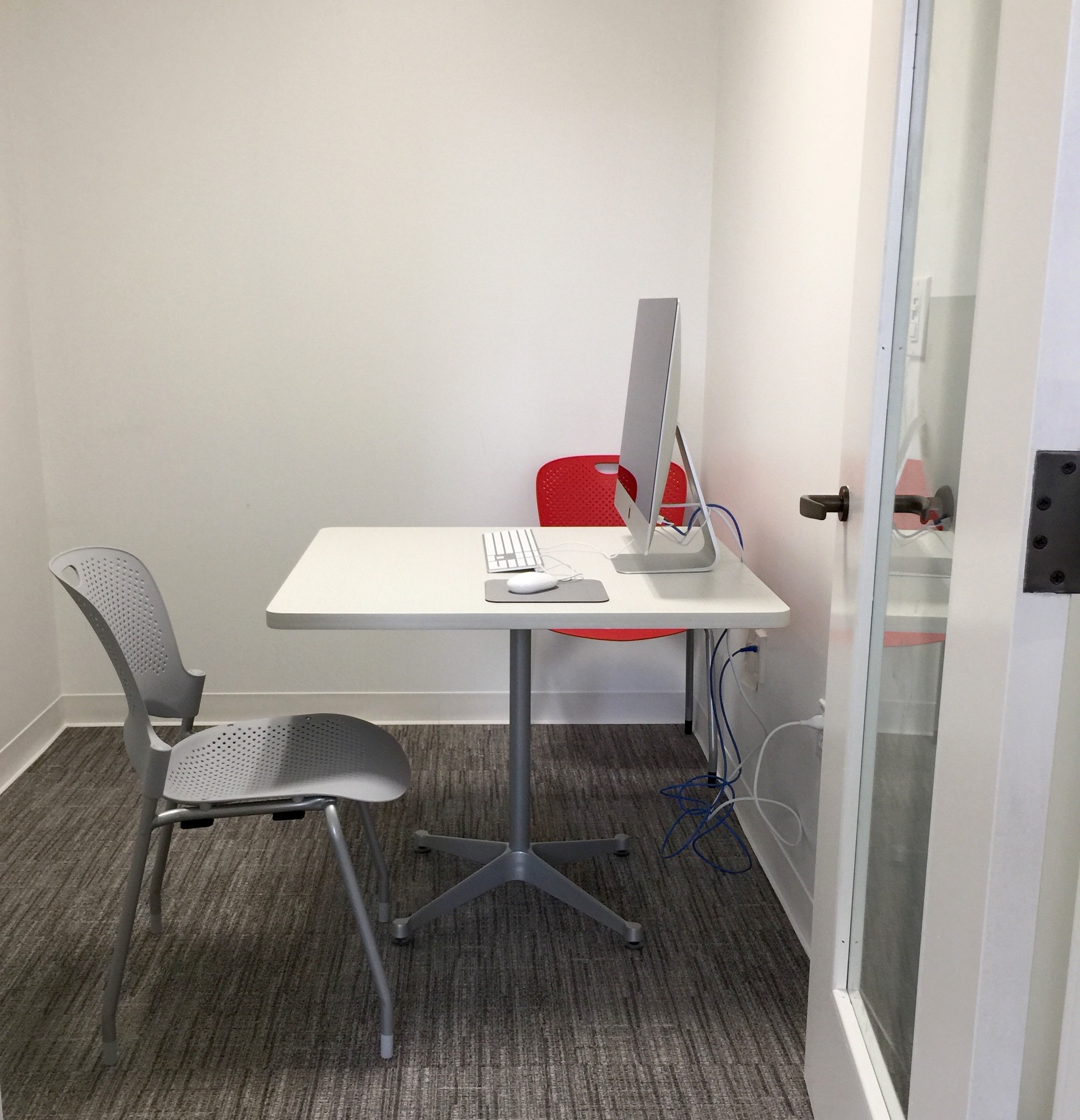 ---
Accessible Software
You are welcome to bring a laptop with your preferred software (such as Kurzweil 3000, which the SSD office offers as an accommodation). However, our computers offer the full suite of OS X Accessibility tools, including:
A screen reader
Screen captions and descriptions
Voice dictation
Keyboard speed controls
Sound cues through screen flashes
OS X's voice recognition technology
---
If you require additional customized services, please bring a note from your instructor that explains what kind of assistance he or she is comfortable with having us provide. If you have questions about how the UWC may support you, email us at uwc@utexas.edu.