reduced distraction rooms
We want to be supportive of all writers. Our new space has enabled us to expand the accommodations we offer. These accommodations include extra time for consultations and Reduced Distraction Rooms for a quieter consultation.
If you require accommodations, call us at 512-471-6222. You may also request an appointment by contacting the program coordinator at coordinator@uwc.utexas.edu. When you call or email, please let us know what accommodations you may need.
Some services do not require an accommodation letter. For example, you may request a Reduced Distraction Room. Schedule permitting, we can provide 60 minute appointments instead of our standard 45 minutes.
---
Accessible Software
You are welcome to bring a laptop with your preferred software. However, we offer the full suite of OS X Accessibility tools, including:
A screen reader
Screen captions and descriptions
Voice dictation
Keyboard speed controls
Sound cues through screen flashes
OS X's voice recognition technology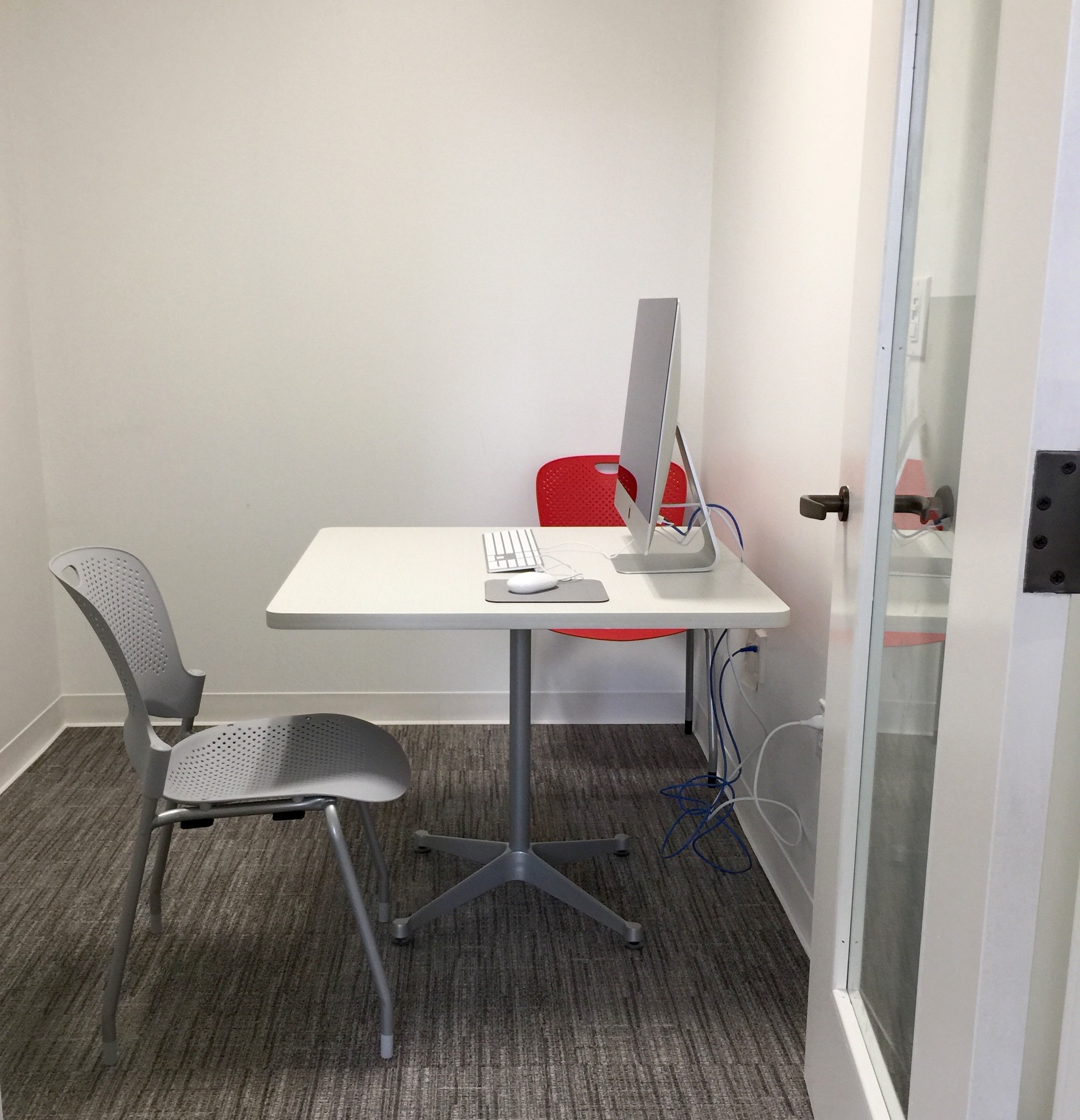 Other Arrangements
In some cases, you may want to arrange with Services for Students with Disabilities (SSD) for a letter that specifies the particular accommodation. If you require more than 60 minutes for an appointment, or more than one visit per day for a single paper, please provide us with a letter from your SSD coordinator. The letter should provide a detailed explanation of the kind of accommodation (for example: two 60 minute appointments per day, per paper).
If you require additional customized services, please bring a note from your instructor that explains what kind of assistance he or she is comfortable with having us provide.