Jackie Rhodes, Director
Jackie Rhodes studies the intersections of rhetoric, materiality, and technology, and has had her work published in journals such as College Composition & Communication, College English, Computers & Composition, enculturation, JAC, and Rhetoric Review. Her co-authored and co-edited books have won a number of awards, including the 2014 CCCC Outstanding Book Award (for On Multimodality) and the 2015 Computers & Composition Distinguished Book Award (for On Multimodality); the 2016 CCCC Lavender Rhetorics Award for Excellence in Queer Scholarship (for Techne); and others. She is currently the editor of the international journal Rhetoric Society Quarterly. She is also a filmmaker; her documentary "Once a Fury," which profiles the members of a 1970s lesbian separatist collective, is currently in festivals and streaming distribution. Over the course of her career, she has taught undergraduate and graduate courses in rhetorical theory and history, multimodal composition, writing pedagogy, and LGBTQ+ studies.
Alice Batt, Assistant Director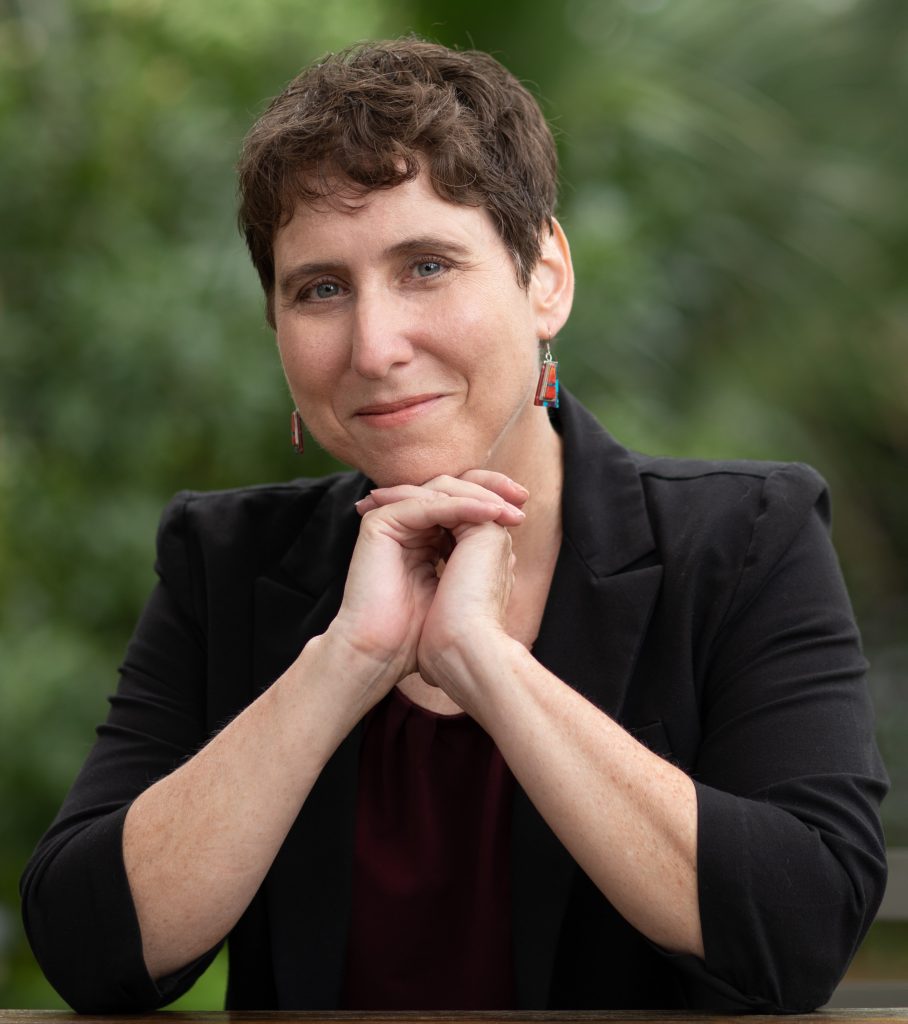 Alice Batt is a graduate of UT's English Department (MA, '91; Ph.D. '96), a former UWC consultant, and a long-time lecturer for the Department of Rhetoric & Writing. As assistant director Alice supervises the administrative staff and student staff, teaches RHE368C: Writing Center Internship, and represents the UWC to departments and units across UT. Her research interests include disability studies (particularly in relation to writing center work) and collaborations between libraries and writing centers. She is past president of the South Central Writing Centers Association, a frequent presenter at the International Writing Centers Association Conference, and the proud parent of two currently enrolled Longhorns.
Michele Solberg, Operations Manager
Michele Solberg handles all the business elements of the UWC – budgets, appointments, work schedules, and payroll. An accomplished singer-songwriter, Michele has produced 7 CDs, the latest of which is Harvest Time. She has received numerous honors from the Austin Music Awards (1992-1995), and a Nonny Award from Greenlights for Nonprofits (2007) for her production of Christopher House Songs (2006). She lives in South Austin with her daughter, husband and a cat named Steve.
Laura Tarrant, Administrative Associate
Laura Tarrant received their BA from UT in 2020 and majored in Rhetoric and Writing and Classical Languages. They also completed an honors thesis in the Department of Rhetoric and Writing analyzing the rhetoric of self help and prosperity gospel. While a student, they worked in the UWC as an undergraduate consultant, front desk associate, and data team member. Now graduated, Laura has returned to the UWC to work as the Administrative Associate and is responsible for managing the front desk and the UWC's data. In their free time, Laura enjoys reading, playing video games, and going on walks with their dog, Koda.
Kristin Gilger, Graduate Services Coordinator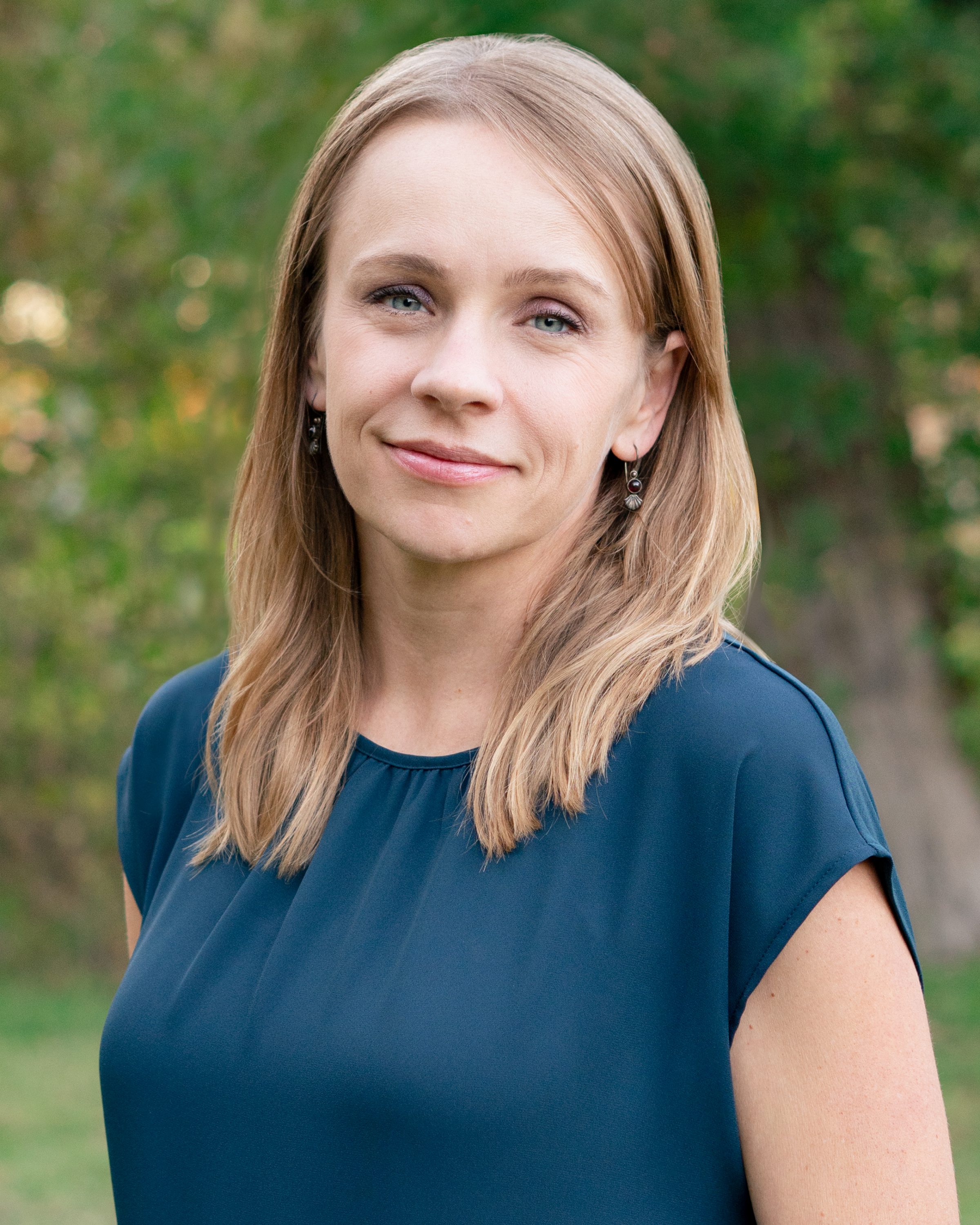 Kristin Gilger received her Ph.D. in English from the University of Virginia in 2014 and taught as a Lecturer at the University of Michigan, with appointments in the Comprehensive Studies Program, the New England Literature Program, and the Department of American Culture. As the Graduate Services Coordinator, Kristin plans all the graduate writing retreats, writing groups, and workshops, teaches the Dissertation Summer Boot Camp, and works on building a supportive writing community for graduate students across disciplines.
Listen to Kristin's interview with Sam Torres of the podcast TX512 where she talks about her work at the UWC and the personal and professional paths that brought her to this position.
Cody Jarman, Assistant to Graduate Services
Cody Jarman is a candidate in UT-Austin's English PhD program. His research focuses on Irish and African American literature in the context of global modernism. Cody got his start working in writing centers as an undergraduate at the University of Tennessee at Martin, where he earned a BA in English and a BFA in Theatre in 2015. Before coming to UT-Austin, Cody completed a MA in Irish Writing and Film at University College Cork, Ireland on a Fulbright Fellowship. When he isn't teaching, reading, or writing, Cody enjoys gardening and cooking.
Andy Wright, Assistant Program Coordinator
Andy Fischer Wright is a doctoral student in the Radio-Television-Film department studying the cultural role and impact of new media technology. Before coming to UT, Andy worked as a Writing Fellow at Pitzer College's writing center, where he also completed an undergraduate degree in Media Studies and English & World Literature. In his copious free time, Andy enjoys homebrewing beer, playing with his two cats, and talking about how the Seattle Mariners will surely be better next season.
Martha Karnes, Assistant Program Coordinator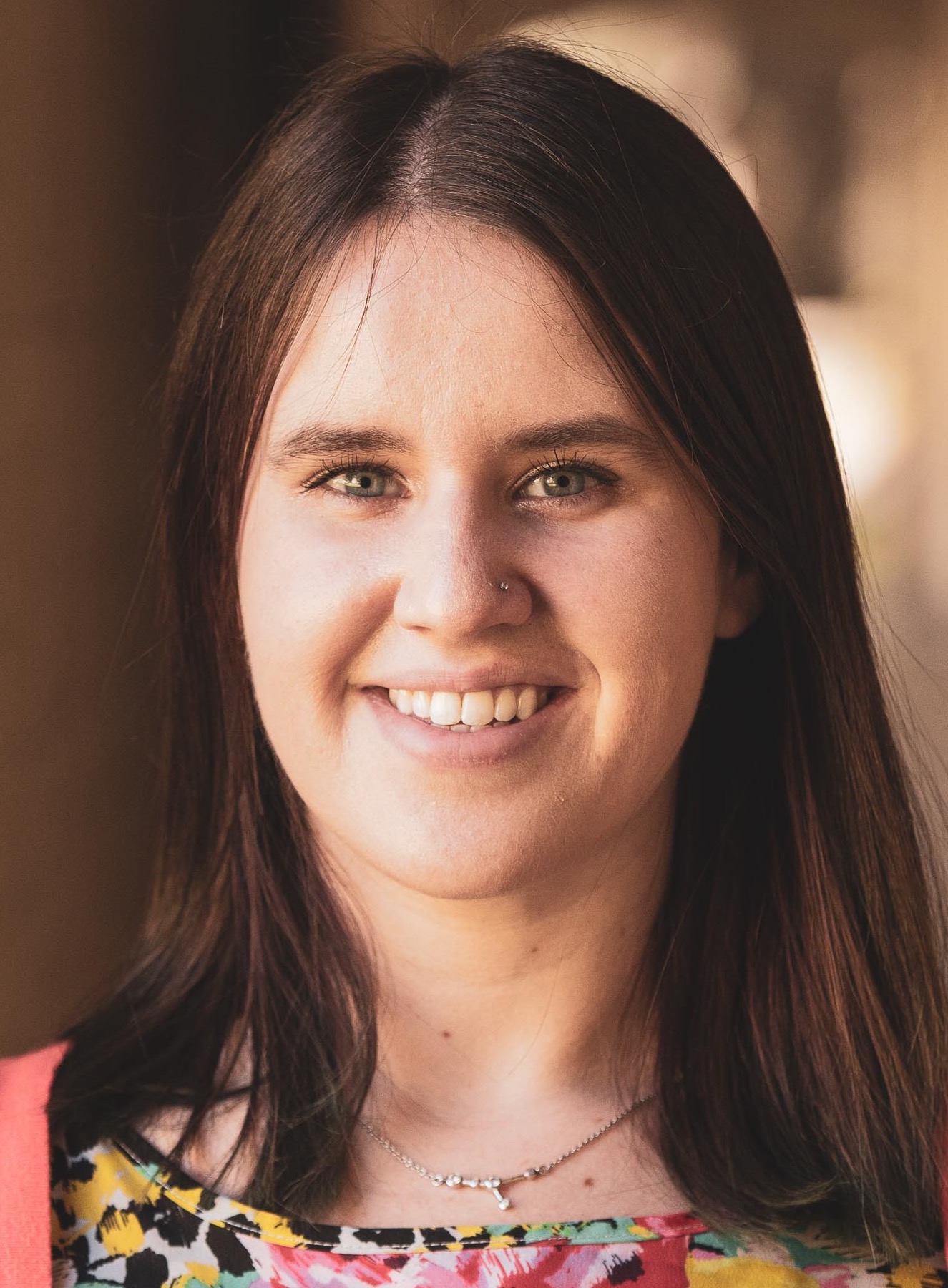 Martha Karnes is a PhD candidate in Rhetoric and Writing. She researches rhetoric of health and medicine, disability studies, and technical communication. Before coming to UT, she earned an MA from Clemson University and a BA from Christopher Newport University, where she worked as a undergraduate writing tutor. In her free time, she enjoys playing videogames and going on walks with her dog, Walnut.
Vanessa Lopez, Assistant Program Coordinator
Vanessa López is a PhD student in Rhetoric and Writing. Her research links gender based violence, circulation studies and women of color feminisms. Before completing an MA at UT Austin, Vanessa earned a BA in English from California State University, Northridge, where she served as a supplemental writing instructor. In her free time, Vanessa enjoys cooking and hiking with her mini poodles, Milo and Rocky.
Kaitlin Passafiume, Praxis Asssistant Editor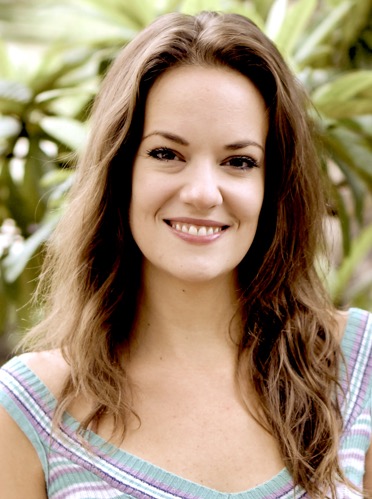 Kaitlin is a fifth-year PhD Candidate in the Department of Spanish and Portuguese where she instructs Spanish language courses. She is beginning her fourth year working with the UWC and is excited to begin her work with Praxis. Kaitlin received her Master's degree in Latin American Languages and Literatures at Auburn University in 2011 before instructing multilingual learners of all ages in Taipei, Taiwan. The projects closest to her heart involve Indigenous Texas groups' fight for ancestral repatriation, queer performance acts in Latin America, and activism against the persecution of trans people in Chile. Kaitlin is honored to put her research on decolonizing practices to work at Praxis. As a multilingual learner who studies Spanish, Portuguese, Mandarin Chinese, and French, Kaitlin strives to set forth representative and inclusive practices for writing center pedagogy.
Kiara Walker, Praxis Assistant Editor
Kiara Walker is a PhD student in the Department of Rhetoric and Writing. Her research interests include political rhetoric and public discourse. Before coming to UT, she worked as a writing center consultant at Transylvania University, where she earned her B.A. in Writing, Rhetoric, and Communication. In her free time, she experiences the lives of an athlete and superhero through playing FIFA and Spider-Man video games.
Vivek Datla, Presentations Coordinator
Vivek is a second year Master's student at the LBJ School of Public Affairs. He graduated from UT Austin way back in 2015 with bachelor's degrees in English and Philosophy and has stuck around the city ever since. Vivek taught high school English for two years prior to entering graduate school and appreciates the myriad services the UWC offers UT students. He spends a lot of his free time wondering why he has two cats and contemplating whether today is the day he will finally begin exercising consistently.
Jack Betancourt, Presentations Coordinator
Jack received his BSA from UT in 2021 and majored in Human Development and Family Sciences. Throughout undergrad he aided doctoral research projects in developmental psychology and clinical sexual psychophysiology labs. He is currently a first year social work and public health masters student intending on becoming a licensed clinical social worker and researcher . While in undergrad, he worked in the UWC as an undergraduate consultant and data team member. Jack has returned to the UWC to work as Presentations Co-Coordinator. In his free time Jack enjoys reading, playing video games and exploring Austin's hiking trails.
Claudio Eduardo, Linguistic Justice Coordinator
Claudio Eduardo is finishing a PhD in Comparative Literature at the University of Texas at Austin. In their research, advised by Marjorie Curry Woods and Casey Boyle, they employ queer methodologies to study data collection in the Spanish and Mexican Inquisition Archives. Claudio has held positions as an Assistant Instructor in Rhetoric and Writing, as Co-coordinator of the Presentations team at the UT Austin University Writing Center, and has worked as a Digital Specialist for the Digital Writing and Research Lab. Currently, Claudio is the UWC's Linguistic Justice Coordinator. In addition to their present work, Claudio holds an MA from University College London, where they specialized in silence in literature, and an MA from PUC-Rio, in Rio de Janeiro, where they wrote and published a thesis on intentionality in psychoanalytical and performativity theories.
Omar Melhem, Engineering Training Coordinator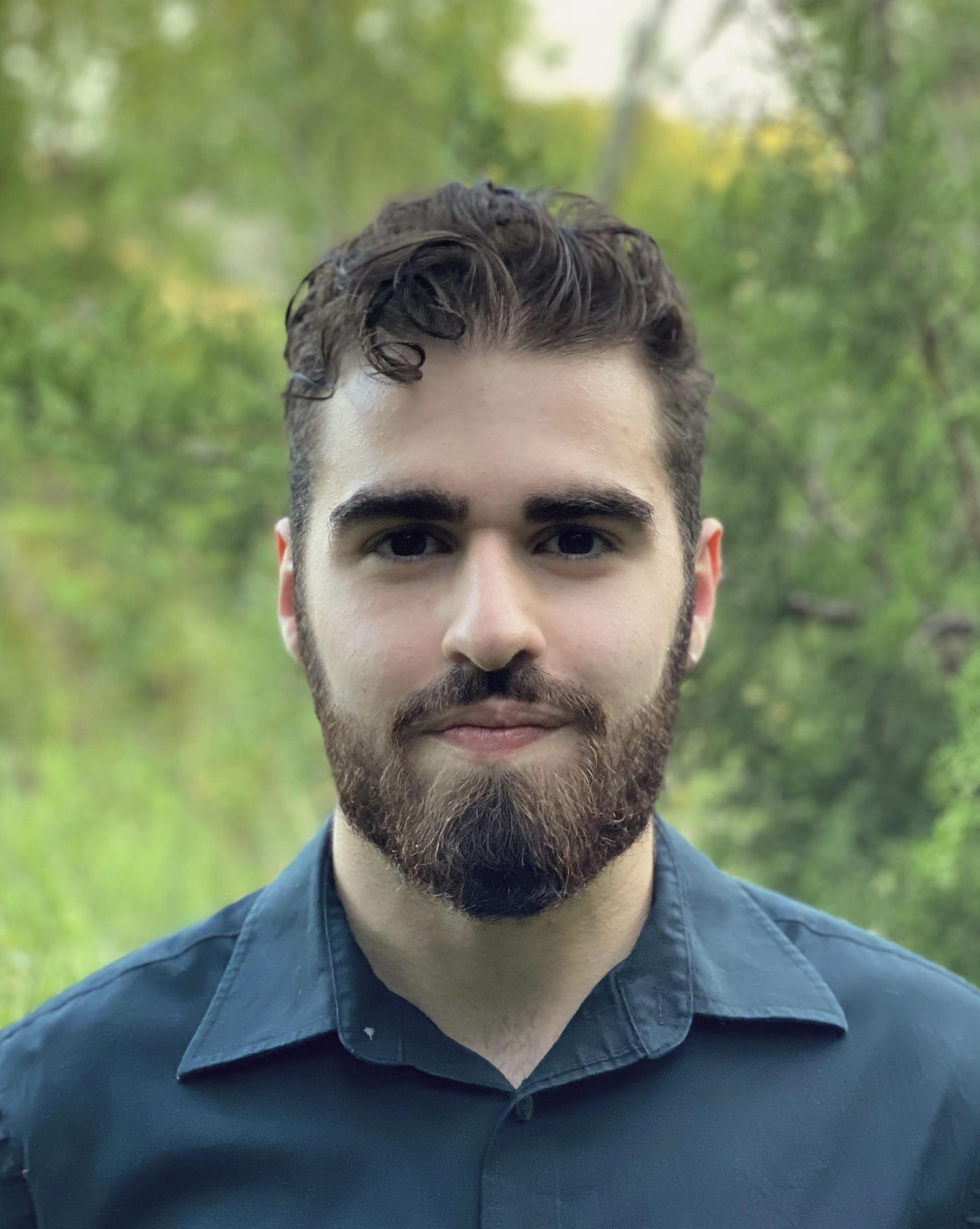 Omar is a fourth-year undergrad double-majoring in Chemical Engineering and Rhetoric & Writing. He focuses on engineering research and technical writing, previously being a researcher in the Laboratory for Cellular and Metabolic Engineering for four semesters and interning at National Instruments as a technical writer. He is currently helping develop technical writing education at UT, working in both the UWC and the School of Engineering. Omar is currently serving as the president of the UT Judo club, and his other passions include Brazilian Jiu-Jitsu, piano, swing dance, cooking, and spending time with his parrot Atlas whom he loves very much.
Lucia Delgado, Spanish Language Consultation Coordinator
Lucia Delgado is a third-year undergraduate student in the College of Liberal Arts. She is currently studying English, Classical Civilizations, and Creative Writing. Having been raised in a multilingual household, Lucia has a passion for learning languages and hopes to one day become a fully-fledged polyglot. In her free time, she enjoys reading, cooking, and spending time with her cat, Rory Scott Fitzgerald.