Courtney Massie
Positions held:
Assistant Program Coordinator
Writing consultant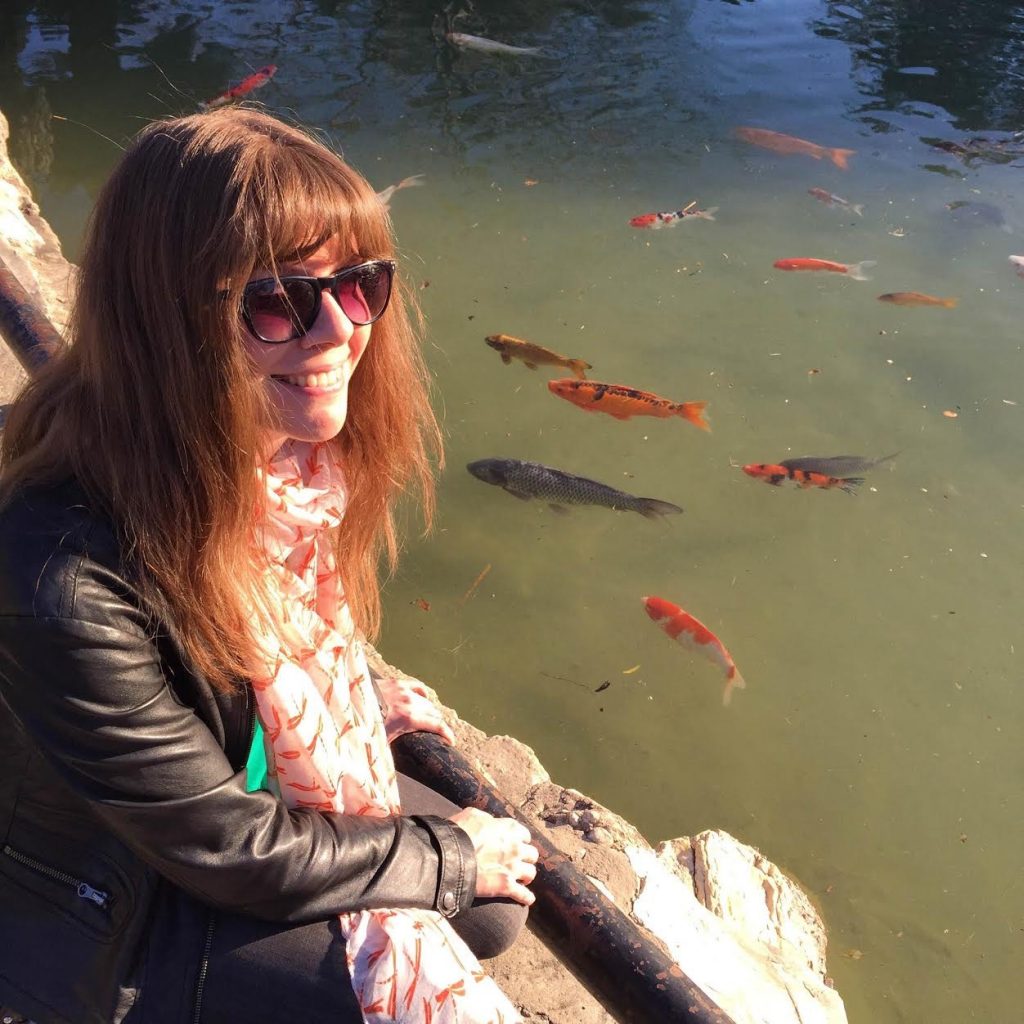 How long did you work at the UWC?
I started at the UWC as a consultant in August of 2012. In June 2014, I became an Assistant Program Coordinator (APC). I served as a graduate student administrator until December of 2016, when I was hired as the new Assistant Director of the Writing Center at George Mason University in Fairfax, VA.
What is your favorite memory of the UWC?
I will never forget the amazing conversations my fellow APCs and I had in our shared office, which we affectionately called "the Hen House." Not only did we plan a lot of orientations, workshops, and other events together, we also supported each other through the ardors of grad school and through various personal challenges. The sense of community at the UWC is invaluable.
Beyond the fellowship of my colleagues, I'm also grateful to have worked with several students on their personal statements for grad school and med school applications. I've been lucky to learn these students' stories and build relationships with them during a pivotal time in their lives. When I think about why I do writing center work, these students are always at the front of my mind.
What is the most valuable thing you learned while working at the UWC?
I learned just how important–and challenging–it is to be able to sit down with another human, listen and respond to their concerns, and remain present the entire time. The writing consultation is a crucible for empathy. If you're not invested in the writer as a fully-formed human with unique goals and priorities, if you don't acknowledge that human's lived experience, you risk draining a well of potential. But if you listen closely and reflect the writer's investments and needs back to them, you empower them to take ownership of their process.
I also learned that I really enjoy administrating student support programs, but I'll get to that in the next answer.
Do you still use skills that you picked up working at the UWC?
All the time! I'm very lucky to be able to continue in writing center work full-time. At Mason, I'm constantly using the management, communication, administrative, and pedagogical skills I developed as an APC at UT. Nearly every idea I have here is inspired by something that happened at the UWC. Many of my friends have heard me say this before, but I don't know where I'd be right now if I hadn't started working at the UWC back in 2012. I really can't overstate my gratitude for all that the UWC has given me.
Camille Hall
Positions held:
Presentations Co-coordinator
Writing consultant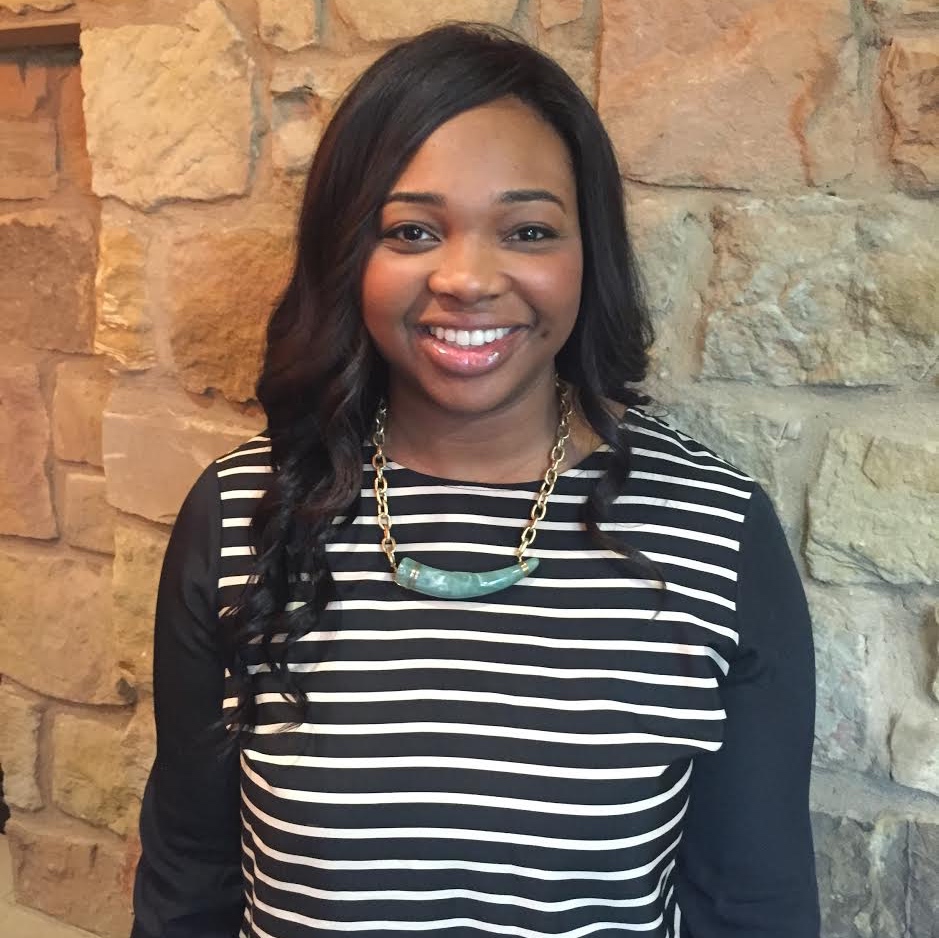 How long did you work at the UWC?
I worked at the UWC for a year and a half.
What is your favorite memory of the UWC?
My favorite memory of the UWC was working with students who became "regulars"—who would come again and again and request me each time. I loved being able to witness their change over time and build rapport with them during our consultations. One student in particular, whom I worked with many, many times and helped with both coursework as well as grad school applications, gave me a card at the end of our last consultation together. She wrote in the card that she was grateful for all I'd done to help her, that she felt I cared about her work as if it was my own, and that she couldn't wait to see how all the effort paid off for her in grad school. Her words meant a lot, as it reminded me of just how much all the work we do at the writing center truly matters. For many students, the time they spent with us wasn't simply about a grade or completion of a project; many viewed our consultations as an invaluable tool in preparation for their futures. What an honor. What a privilege.
What is the most valuable thing you learned while working at the UWC?
The most valuable lesson I learned at the UWC is two-fold and perhaps seemingly paradoxical. I learned that what makes consulting really manageable is understanding the commonalities that travel across genres, the through-line of writing. Such knowledge allows a certain level of confidence as a consultant. However, what takes each consultation from good to great is, to me, the movement from the general through-line, knowledge of overall convention and process, to a tailored interaction based on specific student needs, nonverbal indicators, and experience gained over time. Learning these two aspects of the consulting process and how they worked together allowed me to grasp both writing and consulting at a deeper level.
Do you still use skills that you picked up working at the UWC?
The skills I picked up at the UWC are absolutely invaluable! As the presentations co-coordinator, I learned a lot about project management, delegating, and training, and all of the those skills are extremely important for my current position as a marketing and communications manager.
Alexander Fischer
Positions held: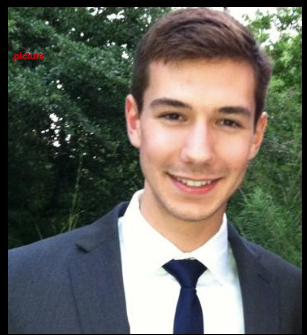 How long did you work at the UWC?
I worked at the UWC from my second through my fifth year of undergrad: 2012-2015. Choosing to return for another year was never difficult.

What is your favorite memory of the UWC?
I got the chance to build relationships with a few students who visited often. It's rewarding to be able to help a student with, for instance, a term paper week after week—watching students develop as writers over weeks, months, or semesters is fulfilling. Because I often worked the last shift, students would sometimes come in late in the day, after a full day of classes and extracurriculars. It was humbling to be a part of a project that made such a difference to students—they valued what we at the UWC were doing, and it was a real privilege to see the same students return.
What is the most valuable thing you learned while working at the UWC?
Students often complained that they just didn't know what they wanted to write. They grasped the topic and the background, but they believed that they couldn't figure out how to say something new and interesting about it. Some were desperate—they had a prompt and a few vague thoughts about it, but they believed that they didn't know how to proceed.
I learned that they were almost always wrong! Students know more than they think they do, they've thought about their prompt more than they think they have, and they're capable of writing more than they think they are. And I learned how to help them realize that—without contributing my own thoughts or directing them towards any specific answers, I learned how to ask the right focusing questions to help them better understand their own thoughts. (And by the way, that's a valuable skill in my current job and probably many others—team members who can gently guide and focus a group's line of inquiry or discussion help teams make better decisions.)
Do you still use skills that you picked up working at the UWC?
Of course. The skill I discussed above—focusing group discussions with guiding questions—is an example. Another, I think, is the teaching method that working at the UWC encourages. In my current job I've had the chance to mentor a few junior team members and teach some specific skills, and my experience with the UWC's non-directive, non-evaluative method taught me how to teach by asking questions, being patient, and helping gently—which I believe has made me a better mentor.