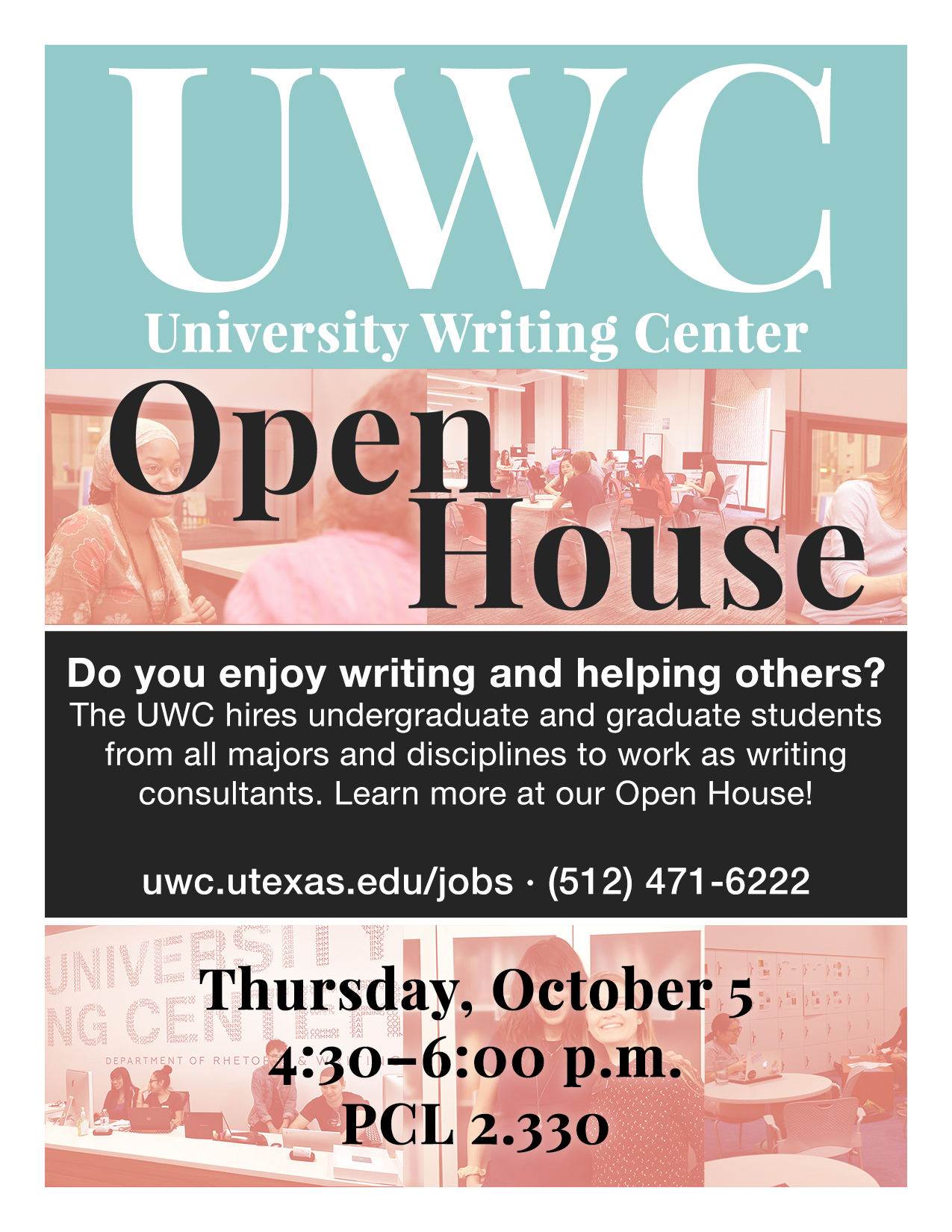 Do you enjoy writing and helping others? As a writing consultant at the UWC, you will work one-on-one with students to guide them through the writing process. In addition to helping students become more confident writers, you will learn valuable interpersonal skills that will help you after graduation. All majors are encouraged to apply.
We are looking for undergraduate and graduate students able to start training in the Spring 2017 semester. UWC staff and current consultants will be available to answer your questions from 4-5:30PM.
There will be a Q&A with the instructor of RHE368C: Writing Center Internship. This is an upper division Rhetoric course that carries a writing flag.
To learn more, visit the UWC Jobs page.