Meet the Course Specialist Consultants
Ariel Craine
ECO 321 Public Economics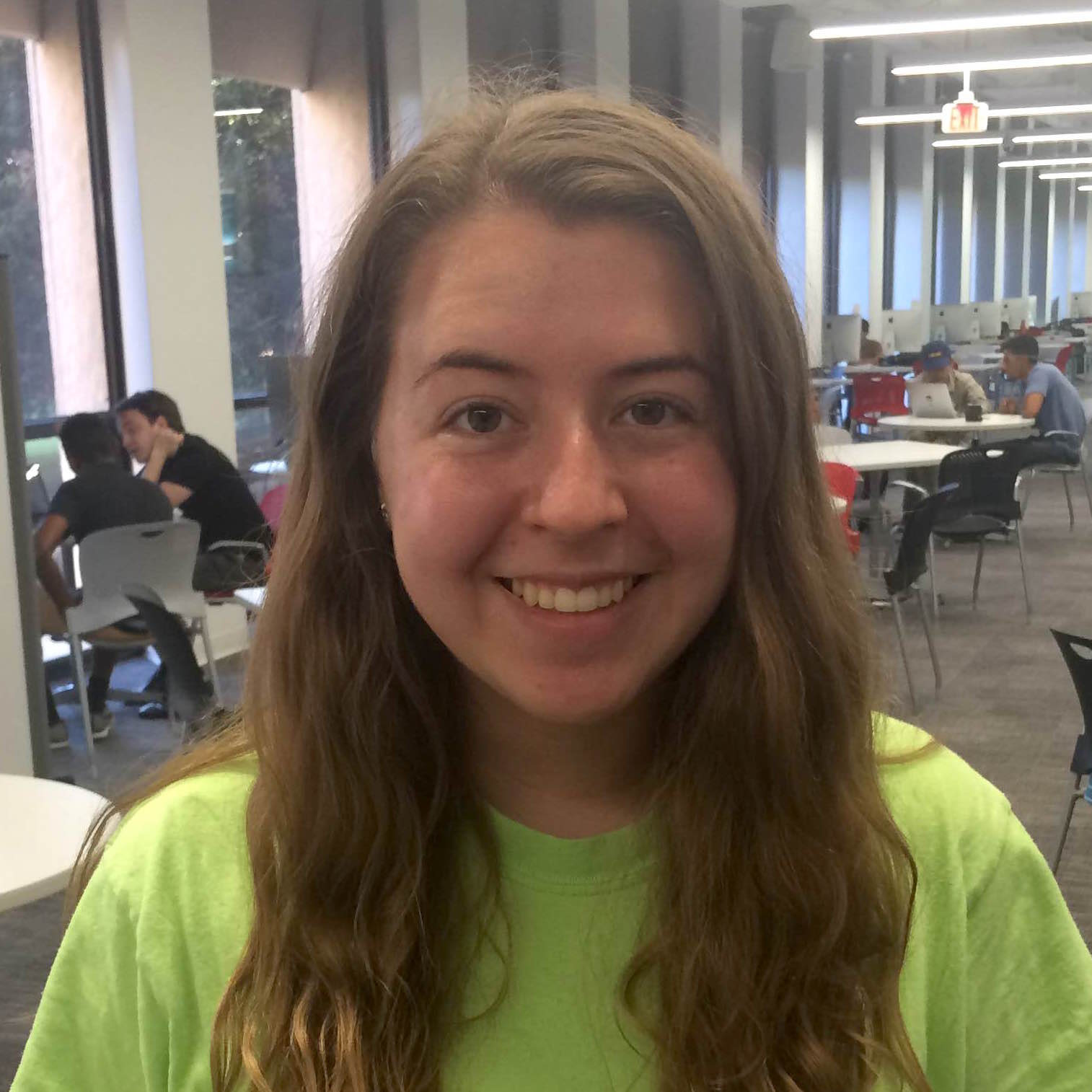 I'm Ariel Craine (you can say it Ah-ree-ehl or Air-ee-uhl, it doesn't matter!). I am a junior Rhetoric and Writing major and my minor is in Italian. I'm also currently working to receive the Elements of Computing certificate. This is my first semester at the Writing Center and the CSC program. I'm a very creative, arts-y person and I love to write fiction, draw portraits, and play the flute. Some of my other favorite hobbies include reading, playing video games and gushing about my recent study abroad in Rome.
Cassidy Schulze
MUS 312C Music and Culture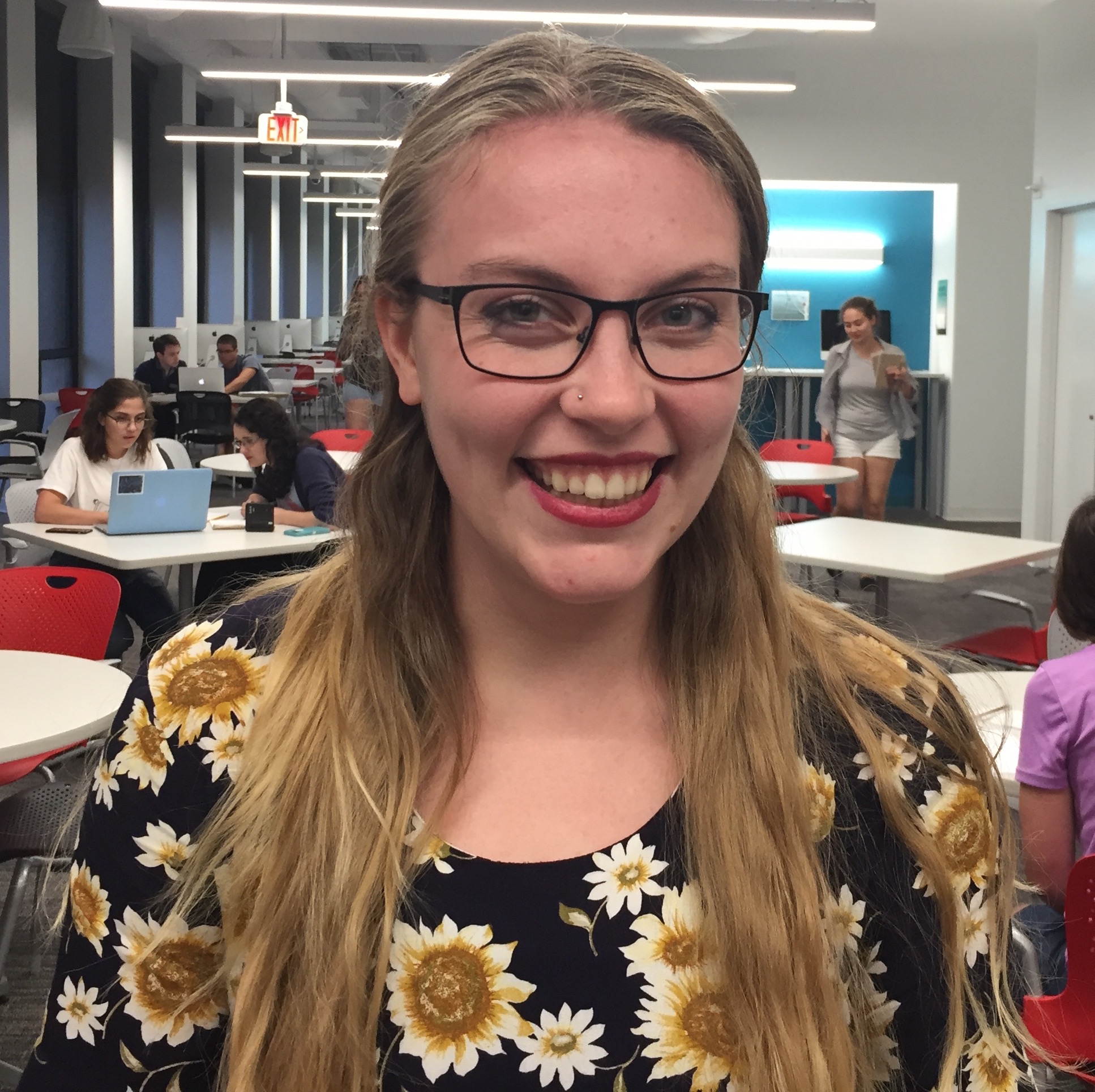 My name is Cassidy Schulze. I'm an avid lover of all kinds of stories: historical, fictional, and theatrical. I studied abroad this past summer in Würzburg, Germany, and had loads of fun learning German and getting to know the culture. I'm also a huge Shakespeare fan and could spiritually survive on coffee and pizza rolls.
Donald Worley
RHE 325M Advanced Writing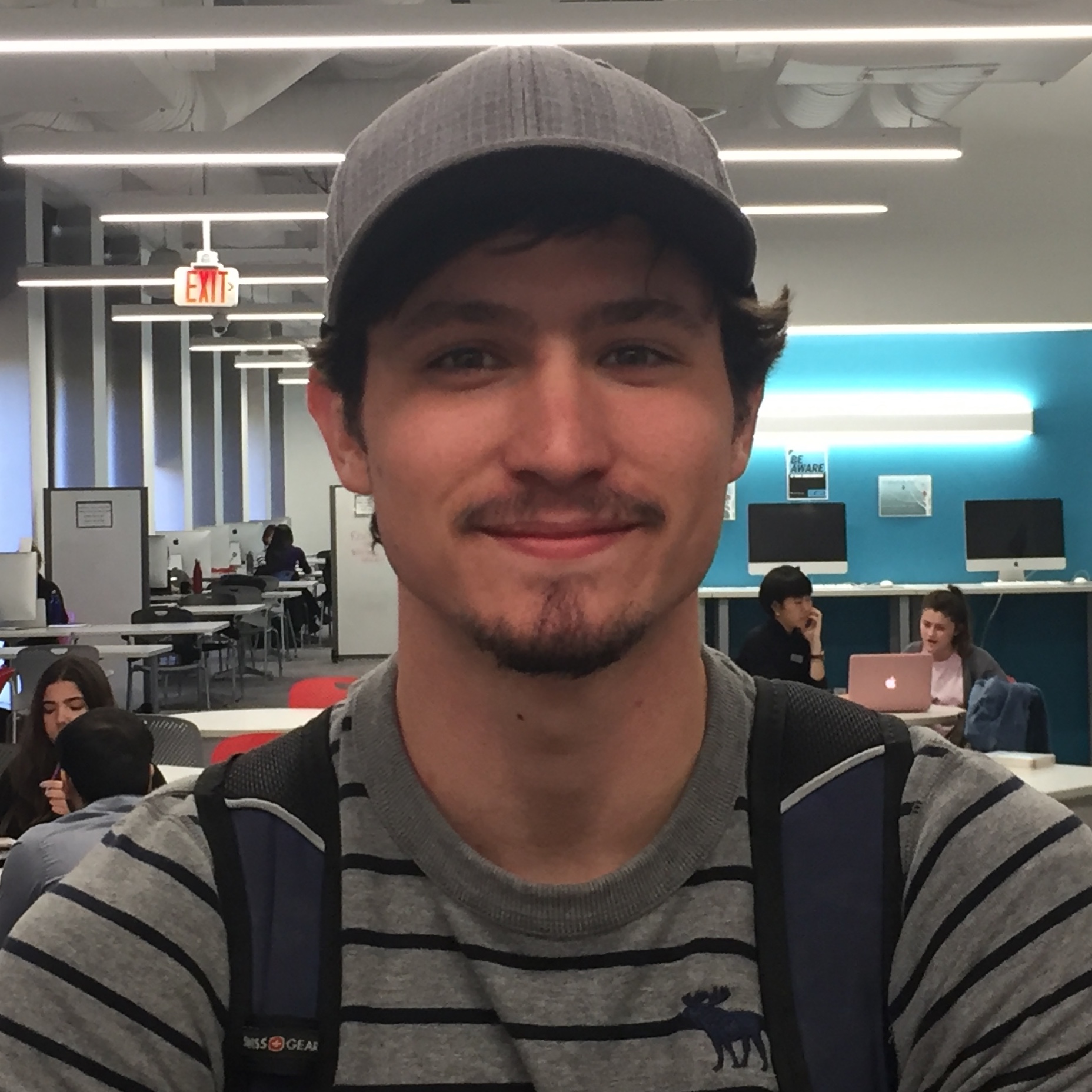 My name is Donald Worley, and I go by Donald. This is my third year at UT, and I major in Mathematics. This is also my second year with the UWC, but my first with the CSC program. I love working at the UWC because the environment is super friendly and we have a great philosophy when it comes to helping students. I've peer tutored at a number of facilities over the years, but I've never felt more at home than I do here. I aim to be a mathematician, probably an algebraist. And outside of school and the UWC, I spend a lot of time at Lady Bird Lake.
Irene Smith
LIN 350 Speech Intelligibility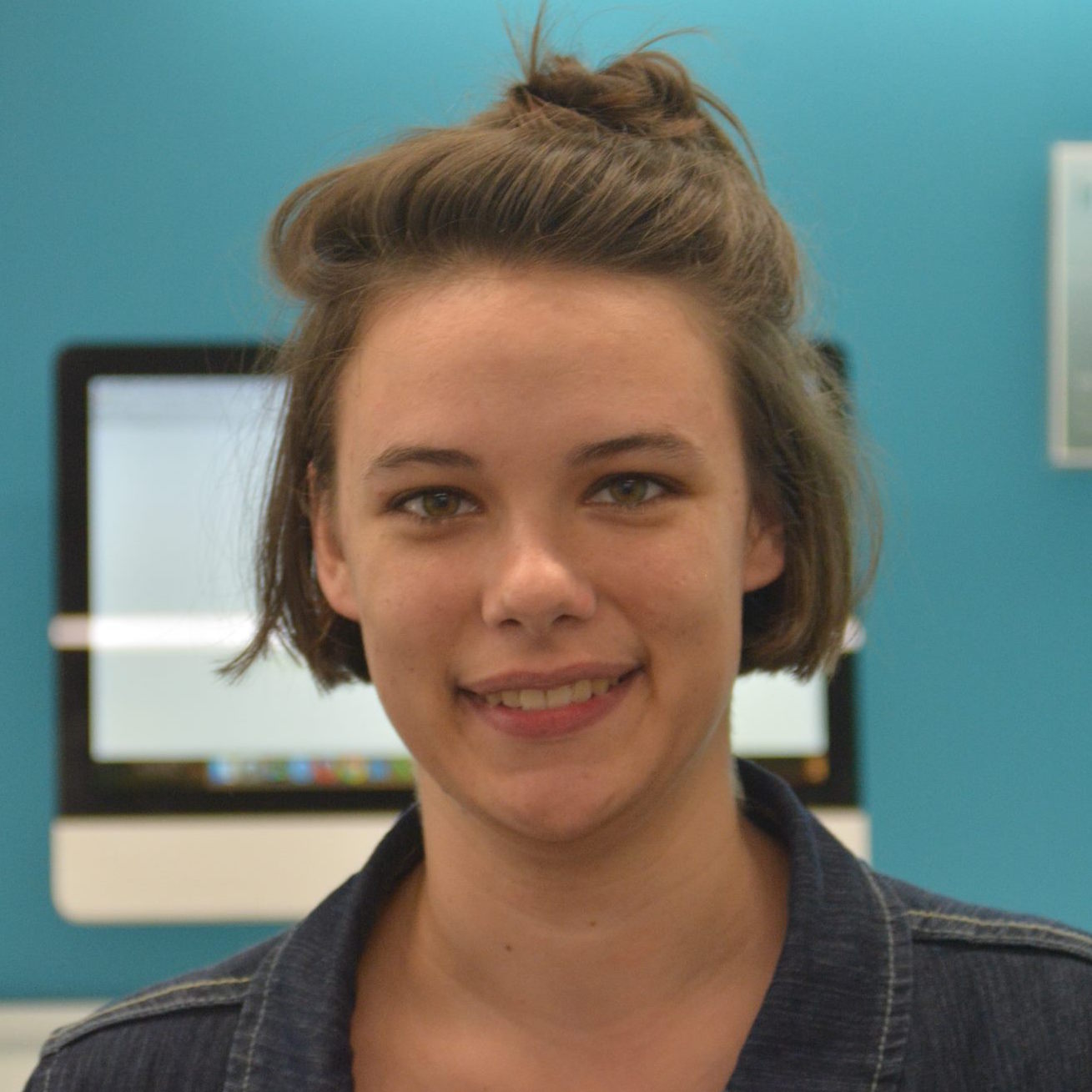 My name is Irene Smith. I am in my third year at UT, double-majoring in linguistics and electrical engineering. I am a native Austinite, and commute to UT from the outskirts of town, where I live on some acreage. My first college essay tells the story of Ferdinand, a goat that I bottle-raised when I was a child. He is now a thriving gentleman and an esteemed philosopher. In middle school I participated in a creative writing club with a group of peers. Now in my first year working at the UWC and in the CSC program, I see many connections between writing club and the UWC's consulting philosophy. In addition to working at the UWC, I am a research assistant in the UT SoundLab, where I run experiments in phonetics, the sound-related elements of language. I am also a member of the Junior Fellows, an interdisciplinary group of undergraduates who meet regularly to share their research. Through the Junior Fellows I not only present my SoundLab research, but also engage in a wide variety of topics that other students bring. Outside of school, I am a skilled handweaver, and my favorite fiber is linen. I am also an avid backpacker, with particular love for deserts for their variety, ruggedness, and seeming contradiction between harsh landscape and abundant life.
Jordan Smith
UGS 303 Russian Sci-Fi
My name is Jordan Smith, and I'm a senior English major at UT with a minor in French. I'm also working towards a Creative Writing Certificate. This semester, I'm writing two theses: an English Honors thesis about posthumous biographical constructions of WWI poet Wilfred Owen and their effects on interpretations of his poetry, and a creative thesis containing my own poetry. This is my second year of working at the UWC, and my second semester with the CSC program. In my free time, I enjoy binge-watching Netflix, attending concerts, and sleeping.
Josh Armstrong
ANT 330C Theories of Culture and Society
I'm Josh Armstrong, a third-year Government major and German minor. This is my fourth semester at the Writing Center and my second as a CSC. My interests include constitutional law and pretentiously-prepared coffee. Outside of class and work, I run a nonpartisan student debate society, direct and act in plays, and play fiddle in bluegrass jams. Ask me about my views on abolishing the penny!
Kathleen Krysher
UGS 303 Arts, Money, and the Nation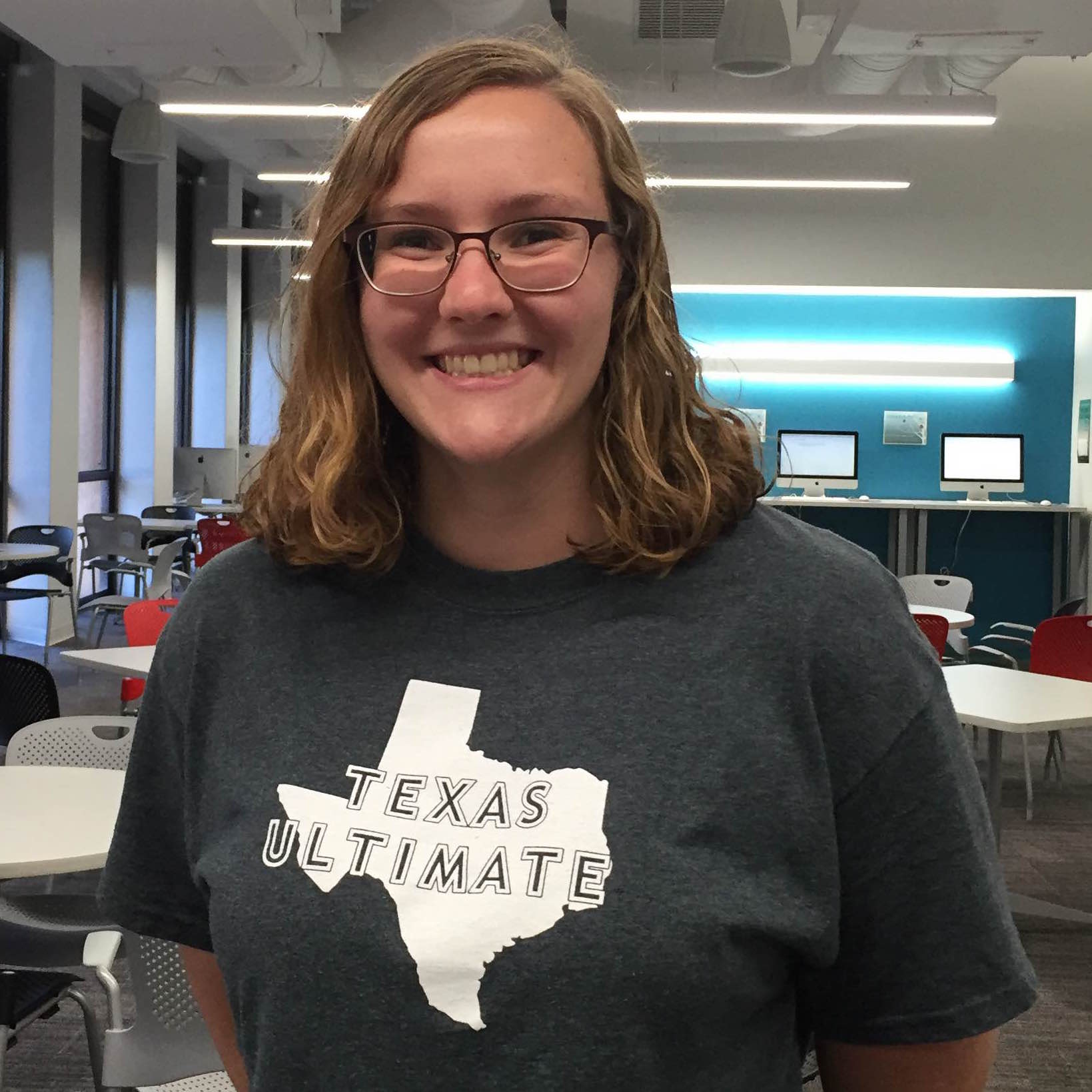 Hello! My name is Kathleen Krysher and I'm a senior English major pursuing a creative writing certificate. I primarily like to write fiction, but I enjoy writing a lot of other things as well. This is my very first year working at the UWC. In my free time I love to play Ultimate Frisbee, make art, play video games, and sing.
Marshall Drake
KIN 336 Neuromuscular Control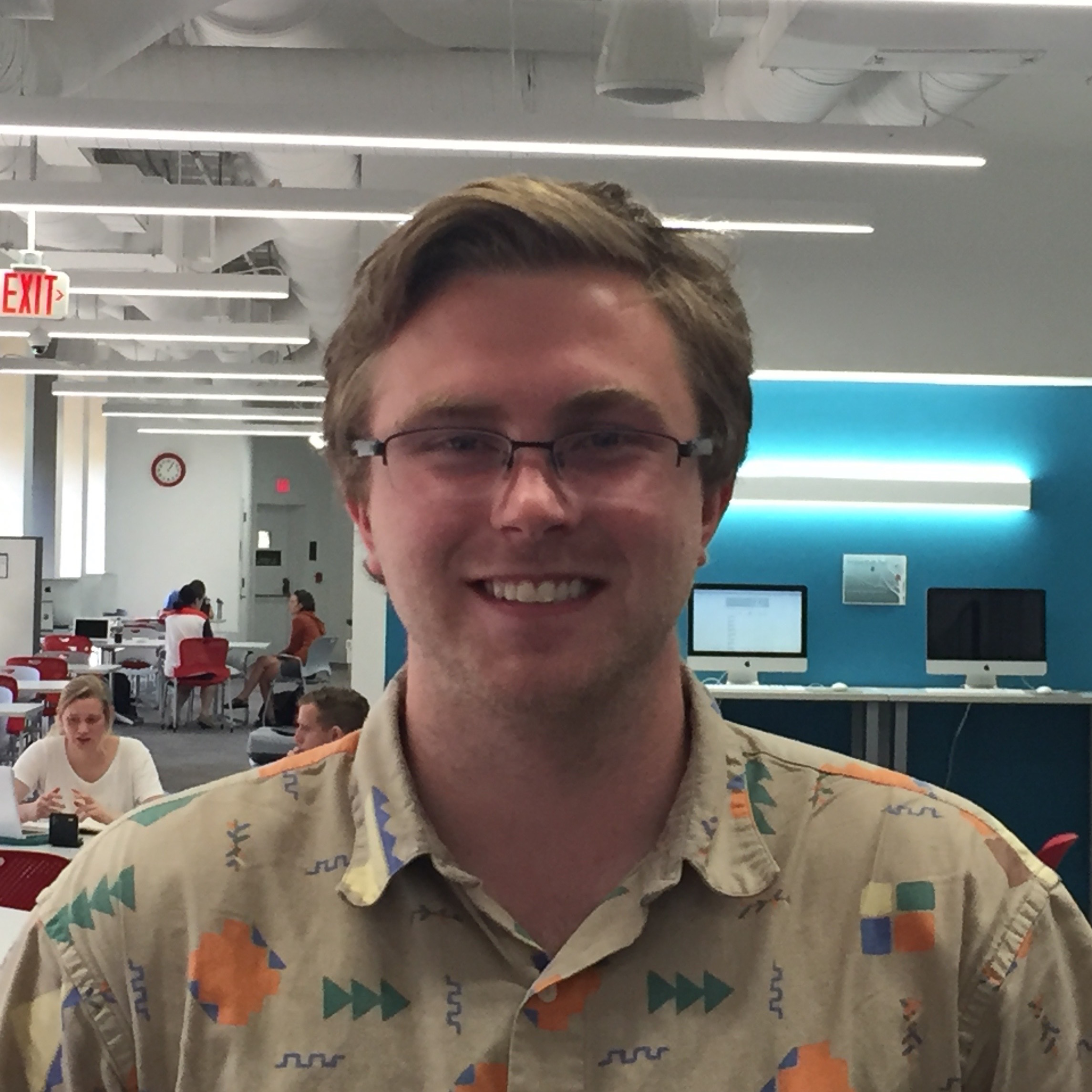 My name is Marshall Drake. I'm in my senior year at UT, and I'm pursuing degrees in economics, mathematics, and neuroscience. This is my first semester working at the UWC. As a CSC, I works closely with students from the class NEU 466G: Functional Synaptic Neuroanatomy taught by Dr. Kristen Harris. I'm interested in research and currently participating in a project that is examining neuronal morphology in the developing brain.
Priyunka Maheshwari
HDF 347 Socio-Economic Problems of Families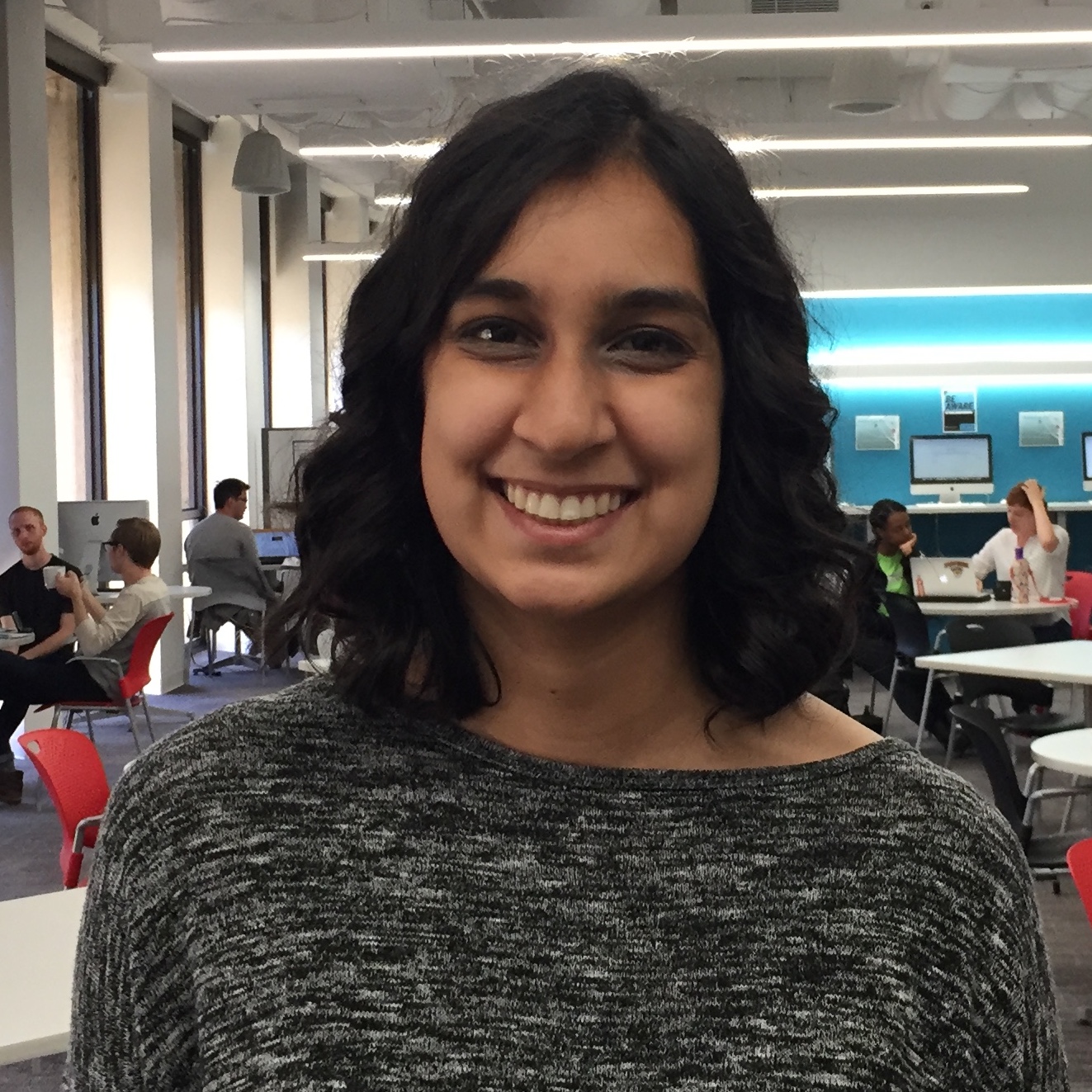 I'm Pri Maheshwari and I'm a senior majoring in Business Honors, Marketing, and Rhetoric and Writing. This is my first semester as a CSC, but I've been working at the writing center for three semesters. I took a break from consulting in the Fall of 2015 to study abroad in Prague for the semester. I'm passionate about travel, fair-trade fashion, and fluffy dogs.
Rachel Tarrant
ASE / BME 333T Engineering Communication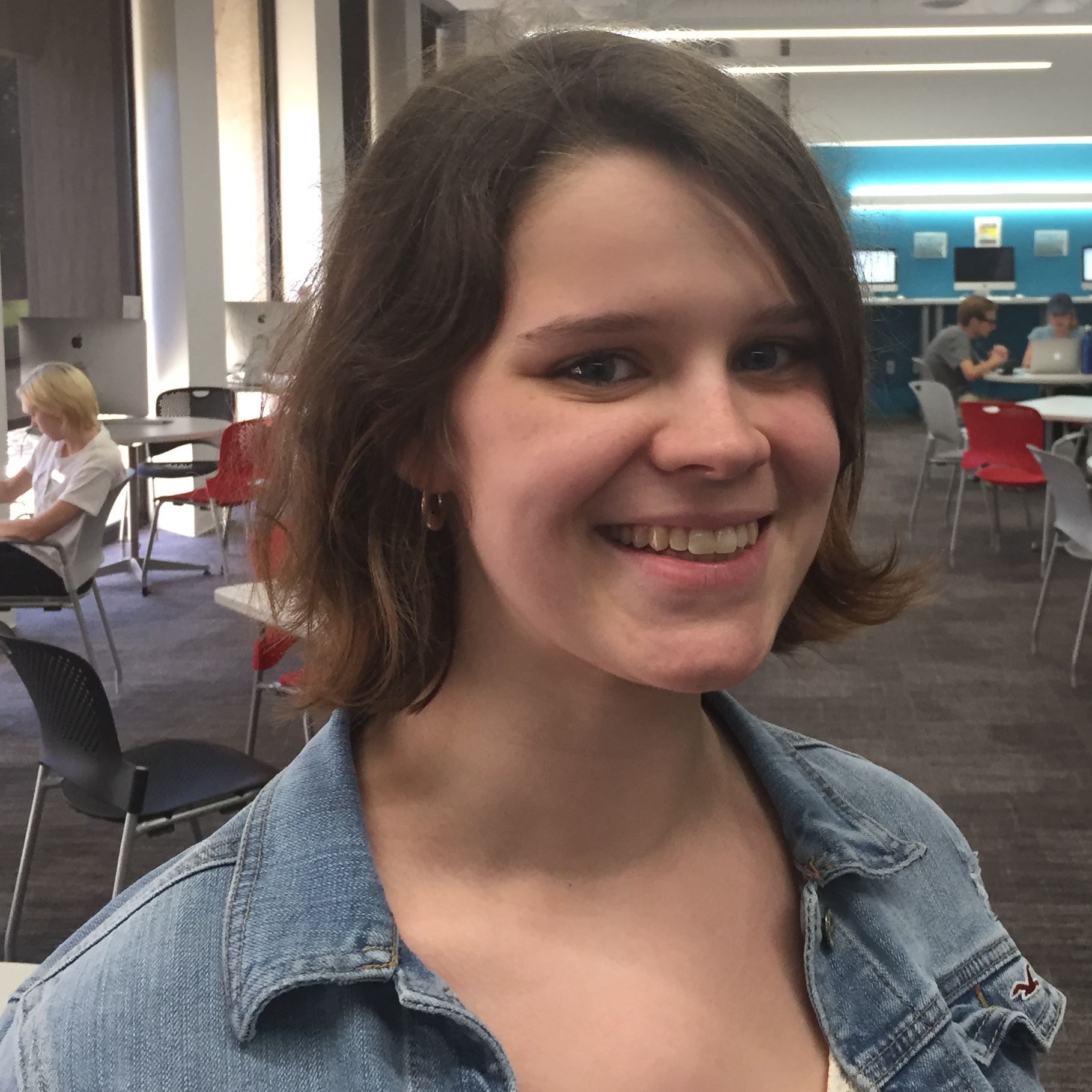 Hi! I'm Rachel Tarrant. I'm a Junior Biology major pursuing a certificate in Computer Science and a certificate of my own design called "The Science of Food and the Psychology of Eating" through the Polymathic Scholars Honors Program. This is my third semester working at the University Writing Center, and my first semester as a CSC. I am interested in weight loss and weight loss management, nutrigenomics, and fetal development as possible research fields. I also love working at the UWC as I continue to learn about the power of writing as a cognitive process. In my free time, I like to play piano and sing.
Torre Puckett
CTI 345 Satan and the Idea of Evil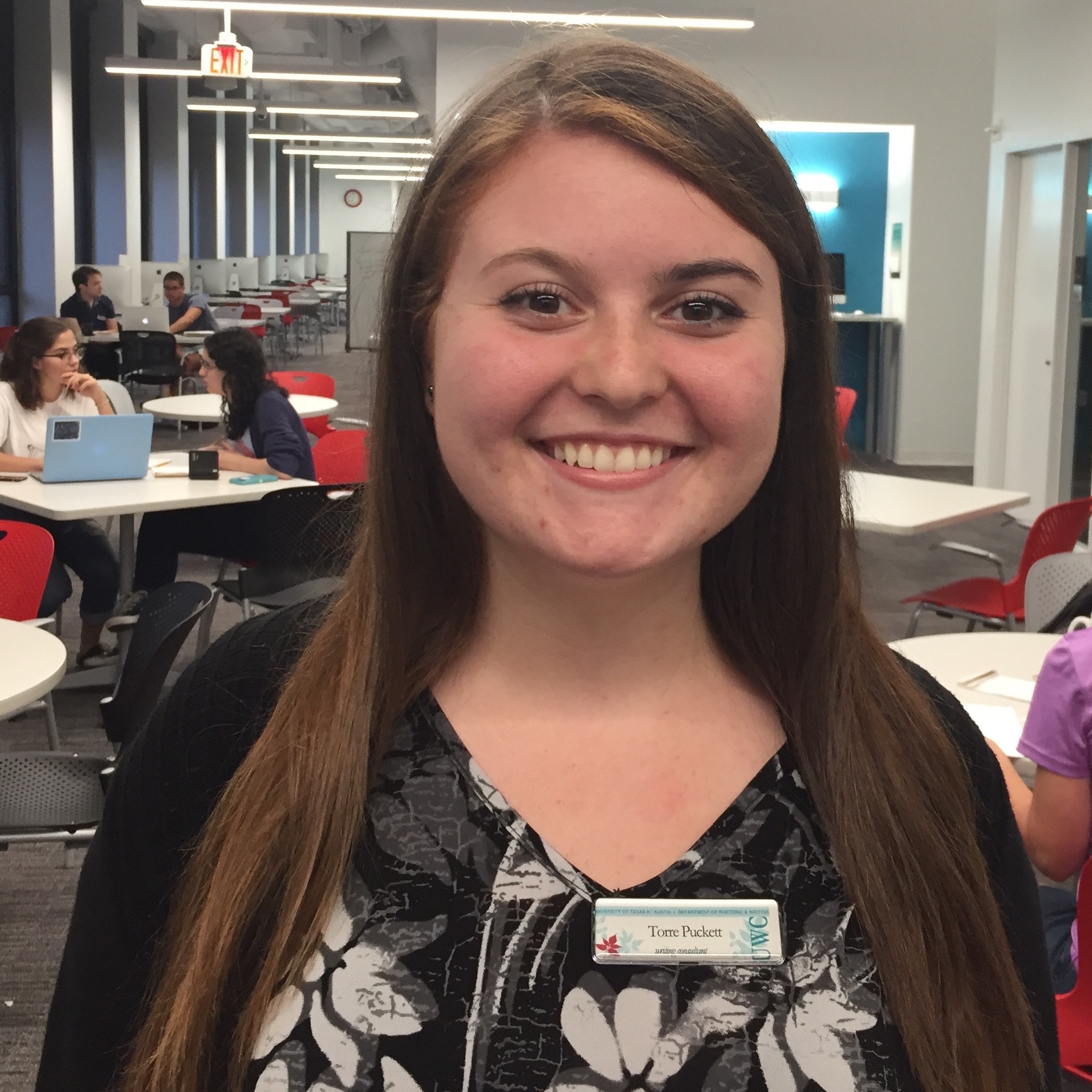 My name is Torre Puckett, and I am a third-year senior studying English. I also have a minor in Spanish and certificates in Creative Writing and Core Texts and Ideas. This is my third semester as a CSC. I am working on an English honors thesis about temporal anxieties in the works of H.P. Lovecraft. In my free time (and sometimes when I really should be doing homework) I like to read, binge Netflix, and write novels.